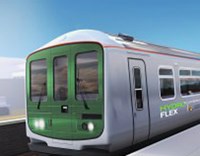 Work is continuing in the UK to help meet its pledge to remove diesel-only trains from its network, after one of the largest rolling stock leasing companies operating there unveiled a hydrogen-powered train. Known as HydroFLEX, Porterbrook's converted Class 319 train uses technology developed by the University of Birmingham's Centre for Railway Research and Education (BCRRE).
The new train is powered by a fuel cell module produced by the Canadian company, Ballard Power Systems, and the overhauled hydrogen train – the plans for which were revealed in September – will be able operate across existing electric routes, on either third rail or 25kV overhead power networks.
As part of the UK's decarbonisation of transport strategy, in February the then Minister for Transport, Jo Johnson, said that the UK was committed to replacing exclusively diesel rolling stock by 2040. According to Ballard Power Systems, the latest Porterbrook rolling stock is the UK's first fully sized hydrogen demonstrator train and testing is planned to take in 2019.
The move by Porterbrook comes two months after the train manufacturer, Alstom, announced that it had launched the first hydrogen-powered train on a 62 mile section of the network in Germany. The French company said that it would follow that with 14 additional zero emission trains to the Saxony region of Germany within the next three years.
Commenting on the Porterbrook-Ballard water-powered train, Stephen McGurk, Porterbrook's CEO spoke of his excitement of delivering the fuel cell project. "We have also engaged Ballard to supply a fuel cell module and support services. The HydroFLEX will not only showcase rail innovation, it will also demonstrate how the private sector railway can effectively partner with educational bodies to jointly deliver real benefits to passengers, train operators and the communities our railways serve."
Jesper Themsen, the president and CEO of Ballard Power Systems Europe said that his company had already worked on fuel cell rail programs in Germany and China, which has helped it a great deal in delivering the UK trial train. "Momentum is rapidly building behind the development and deployment of heavy-duty motive fuel cell solutions for both inter-city trains as well as intra-city trams. Ballard is now actively working with a number of the world's most important players in the rolling stock sector, including Porterbrook, to meet this growing requirement."
About SmartRail World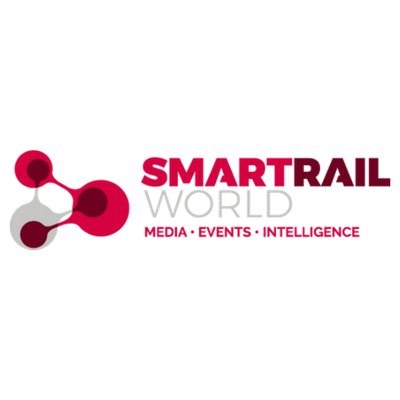 The hub of our global community, SmartRail World is the online home of cutting edge rail and metro technology. Since our launch in Summer 2013, we've had a focus on the growth of digital technology within the industry – from signalling and telecommunications to fare collection and passenger experience. We are relentlessly focussed on the future, as are our global community. Our readers come to us to learn about the latest industry news trends and developments, and how they can use them on their own rail and metro networks or with their products and services.