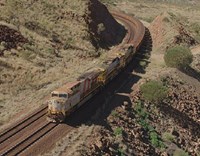 After a programme of planning and testing that began back in 2013 to make Australian rail freight among the most technologically advanced in the world, Rio Tinto has completed its inaugural delivery of materials by autonomous train.
The world-first saw the train carry a 28,0000-tonne load of iron ore in the Pilbara of Western Australia over the 170-mile stretch of track, all while being monitored remotely by operators at Rio Tinto's Operations Centre in Perth nearly 1,000 miles away.
The inaugural journey for Rio Tinto's programme, named AutoHaul, marks the first of many more test journeys on the line so it can experience the wide range of climactic conditions that the region experiences. Rio Tinto said "the world's largest and longest robots" will enter full operation at the end of 2018.
SmartRail World has been closely monitoring Rio Tinto's progress and first reported on the £390 million automated train project in 2016 that had been created to provide additional capacity to meet increasing production without investing in additional trains for the freight network. Rio Tinto said that the work symbolises the "pioneering spirit and innovative talents" of their workforce along with its absolute commitment to improving safety and productivity across its operations.
Speaking on the latest developments, Rio Tinto's iron ore managing director, Ivan Vella, said the AutoHaul programme was a key milestone for the company. "The programme will deliver the world's first fully autonomous, long-distance, heavy-haul rail network, operating the world's largest and longest robots."
"We will continue to ensure our autonomous trains operate safely under the wide range of conditions we experience in the Pilbara, where we record more than eight million kilometres (4.97 million miles) of train travel each year," added Vella.
As we reported back in 2016, it's likely that an efficiency drive was at the heart of the key reasons behind the autonomous trains. A Bloomberg report released in 2013 showed that train drivers on the Rio Tinto line earned about $240,000 AUS (£135,000) a year, presumably explaining the reason why the mining company sought to introduce automated rolling stock. Vella was keen to point out in his latest statement that steps were being made to keep staff on board when the new train enters operation. "We are working closely with drivers during this transition period as we prepare our employees for new ways of working as a result of automation."
About SmartWorld Rail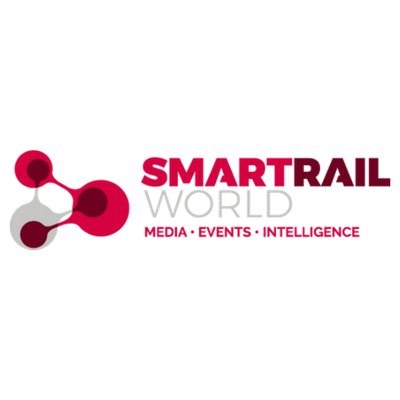 The hub of our global community, SmartRail World is the online home of cutting edge rail and metro technology. Since our launch in Summer 2013, we've had a focus on the growth of digital technology within the industry – from signalling and telecommunications to fare collection and passenger experience. We are relentlessly focussed on the future, as are our global community. Our readers come to us to learn about the latest industry news trends and developments, and how they can use them on their own rail and metro networks or with their products and services. Updated daily, by our in-house editorial team, SmartRail World delivers news stories, features, interviews, videos, specialist publications and industry intelligence to our global community of highly engaged industry professionals.