Singapore's public transport operator has made moves to improve the overall reliability of its trains, teaming up with universities to solve problems that would otherwise cause services to grind to a halt.
The first of the reported 13 innovations that SMRT Corporation is to use is a sensor that detects and monitors air pressure, movement speed and power systems for the latest range of pneumatic train doors. Currently undergoing working tests on a train on the country's North-South and East-West lines, the sensors have been developed by Singapore's Nanyang Technological University (NTU) and will be rolled out across the network when fully approved.
Three other trials that are de to take part in Singapore to enhance reliability there will begin in 2019, two of which are also sensor-based technologies that notify operators of defects on the network. The first is a train mounted, real-time condition monitoring system that reports on power rail problems using radio frequency technology to monitor the electrical contact between the trains and the track. The other automates the inspection of train axles using a portable robot equipped with a track-mounted sensor. The developer of that technology says that the system will save time and manpower costs, owing to the fact that checks can be done without disassembling the train wheels and axles from the train bogie. The third is a cladding repair system that uses lasers to repair defective and worn-out rails, allowing them to be repaired overnight or within regular servicing hours, bettering the current rate by around three nights.
Commenting on the work already underway, the SMRT Corporation CEO Neo Kian Hong, said a lot of effort was being put in to improve rail reliability. "We will tap on top-notch engineering resources in Singapore to solve problems that affect our train services, such as train door, track or power supply issues. We will work closely with the Land Transport Authority to test these new technologies on our network, and eventually implement them island-wide."
NTU president, professor Subra Suresh said that the union between Singapore's transport operator demonstrated how tech-enabled solutions can benefit and improve society. "The innovative research undertaken by the SMRT-NTU Smart Urban Rail Corporate lab attests to NTU's drive in ensuring that research remains relevant, impactful, and beneficial to society."
Meanwhile, it has been reported that India is using artificial intelligence-powered train coaches to make maintenance teams aware of potential problems on a range of issues including wheel defects, security and water leaks. Known as Smart Coaches, the new fleet of AI and GPS trains are tracked in real-time, a functionality that it's hoped will improve punctuality in the country where around 30% of trains have been reported as late.
About SmartRail World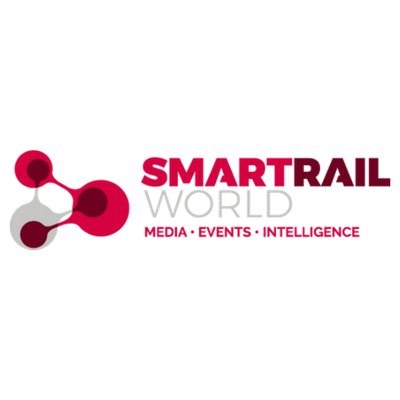 The hub of our global community, SmartRail World is the online home of cutting edge rail and metro technology. Since our launch in Summer 2013, we've had a focus on the growth of digital technology within the industry – from signalling and telecommunications to fare collection and passenger experience. We are relentlessly focussed on the future, as are our global community. Our readers come to us to learn about the latest industry news trends and developments, and how they can use them on their own rail and metro networks or with their products and services.