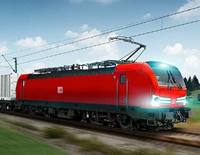 European rail freight operated by DB Cargo AG is to be given a digital refit that will enable its customers to accurately track their goods and even gain information on their condition, after installing Siemens' load system, CTmobile.
The deal – Siemens' largest-ever order for the digitalisation of a freight car fleet – will see the German tech company install the system across 30,000 of its freight cars over the next three years, with Siemens monitoring data acquisition and data flows for the next six. Should DB Cargo require, the contract with Siemens has the option of extending the system to a further 20,000 trains.
The CTmobile system will provide real-time DB Cargo information on its freight cars and trains, passing that data to control centres, maintenance personnel and train operators to ensure efficient logistics and route planning, said Siemens. As a result of the introduction of the system it's hoped that it will also reduce thefts, damages and accidents.
According to Siemens, data collected by the CTmobile system provides information about the condition of a car's temperature and humidity as well as GPS-enabled location tracking, potentially enabling DB Cargo to boost its car availability and increase capacity. Individual and aggregated status information can be monitored, transmitted and analysed remotely, an automatic e-mail or SMS alarm. Data from all device-equipped freight cars is collected in the central server and conveyed via a standardised transmission interface to the customer, where it is supplemented and processed with further information from the customer's business systems.
DB Cargo said it made the decision to go with CTmobile to give its customers more input and increase confidence. "In an increasingly digitalised world, customers expect a high level of service these days. They want to know in real-time where their freight is, when it will arrive at its destination, and its condition," said Steffen Bobsien, the European assets and technology VP at DB Cargo.
About SmartRail World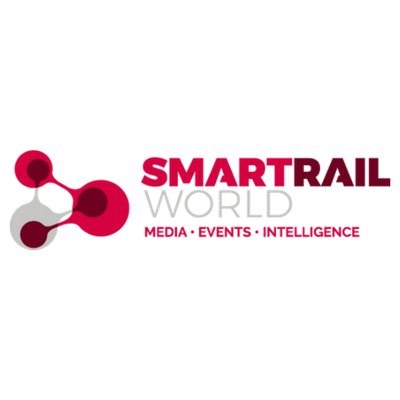 The hub of our global community, SmartRail World is the online home of cutting edge rail and metro technology. Since our launch in Summer 2013, we've had a focus on the growth of digital technology within the industry – from signalling and telecommunications to fare collection and passenger experience. We are relentlessly focussed on the future, as are our global community. Our readers come to us to learn about the latest industry news trends and developments, and how they can use them on their own rail and metro networks or with their products and services.