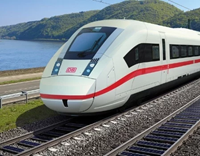 An ambitious trial is due to take place in 2019 that will use the humble rail track to house solar panels which, if successful, could provide a renewable helping hand to the world's energy needs. Beginning trials in Germany and then moving throughout Europe to the UK, Italy and France, the organisation behind the photovoltaic technology hopes that the system – which can be attached to railway sleepers without requiring alterations – can be rolled out across the world too.
Bankset Energy Corporation said that should they reach their target it would become the largest solar installation ever undertaken in the world, capable of delivering gigawatts of green energy back into the grid and into people's homes. The solar panels made of silicone and aluminium are designed to clip over existing railway sleepers and can produce 200 Mw of electricity for every 1,000km of track, according to the renewable energy investor. When that is completed in 2019, crossing Germany, France, UK and Switzerland, Bankset intends to follow that with a network of panels in "Italy, Australia, USA, China, Japan and a further 165 countries".
Providing details of the system, Bankset said that development of the technology began in 2013 with the backing of a €10 million funding package from Bankset and European, US and Chinese partners. A further round of investment is expected to raise €300 million.
The renewable energy programme, which would use the generated electricity to power areas that include overhead power lines for trains and nearby business and consumer residences, would also presumably provide a welcome boost for the growing numbers of electric vehicles popular with consumers and businesses.

The Bankset Group chairman, Patrick Buri, said that the new sleeper compatible system has been designed to work with the concrete, wood and steel sleepers that make up many of the world's rail networks. "In the last 10 years many new sleepers models have been suggested, but only wood, steel and concrete are suitable to rail ballast. The Bankset energy system works with existing sleepers, transforming an old fashion product into a cutting edge energy system. A carbon fibre sleeper is also under development."
"We are building a new grid and able to penetrate the market directly to the consumers bypassing the expensive cost at delivering electricity via national and local grids. We believe that trains and rails will be 100% powered by solar energy and batteries in the near future," added Buri.
Testing the rail for security and compliance issues, TUV Rails GmbH, the inspection and rail testing company approved the Bankset system that it said was "a new era for the solar industry and rails industry".
About SmartRail World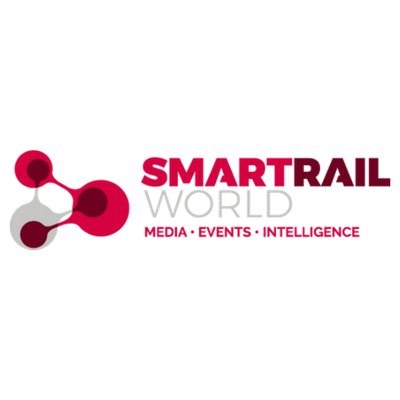 The hub of our global community, SmartRail World is the online home of cutting edge rail and metro technology. Since our launch in Summer 2013, we've had a focus on the growth of digital technology within the industry – from signalling and telecommunications to fare collection and passenger experience. We are relentlessly focussed on the future, as are our global community. Our readers come to us to learn about the latest industry news trends and developments, and how they can use them on their own rail and metro networks or with their products and services.