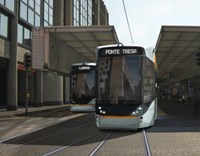 The Swiss train manufacturer Stadler Rail has been brought on board to rejuvenate the rolling stock in the South East of the country, where it will provide nine seven-car tram-trains for Ferrovie Luganesi SA (FLP). Financial details are yet to be released for the deal but Stadler has said that negotiations are underway for a 20-year maintenance contract.
The nine, metre-gauge Tramlink tram-trains will run on the regional line between Lugano and Ponte Tresa. The move was made by FLP in response to "increased demand in commuter traffic and the planned expansion of the network" and includes the option for three more vehicles should they be required.
Replacing the existing 40-year-old fleet, the new rolling stock will enter operation in 2020, seven years later also running on the newly-constructed 2.3-kilometre tunnel that will enter the centre of Lugano in the Ticino region of Switzerland.
The latest deal between Stadler and FLP rekindles a business relationship last conducted in 2002, when the train builder supplied the operator with five low-floor intermediate cars that are currently in operation. The latest Stadler trains will be able to carry up to 300 passengers, again with low-floor access that makes the tram-trains user friendly for those with mobility issues.
According to Stadler, The 45-metre long Tramlink unit is a seven-car bi-directional vehicle that can reach can seat 70 people and has standing room for 228 more. This number can be greatly increased by operating the rolling stock in double traction mode, when it ups the total to around 600 passengers.
Thomas Ahlburg, group CEO of Stadler, said that supplying its Tramlink train for the first time to FLP was a proud moment, while Roberto Ferroni, the FLP director said the new trains represented "a huge step forwards". "Up to 300 passengers can now experience a journey in air-conditioned vehicles with a low-floor design throughout that makes it easy for everyone, including those with limited mobility, to board and alight," said Ferroni.
About SmartRail World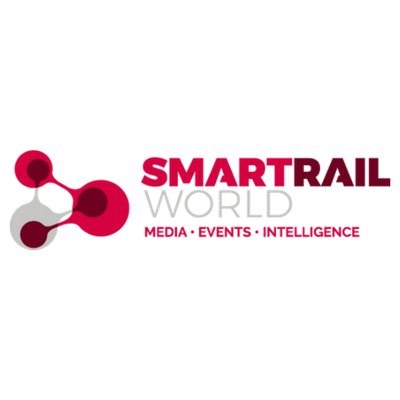 The hub of our global community, SmartRail World is the online home of cutting edge rail and metro technology. Since our launch in Summer 2013, we've had a focus on the growth of digital technology within the industry – from signalling and telecommunications to fare collection and passenger experience. We are relentlessly focussed on the future, as are our global community. Our readers come to us to learn about the latest industry news trends and developments, and how they can use them on their own rail and metro networks or with their products and services.