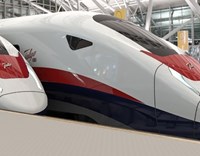 Talgo, one of the suppliers shortlisted for supplying rolling stock for the first phase of HS2, has announced that it will build a manufacturing plant in Scotland that would create 1,000 jobs. The Spanish train builder said it has found the ideal site – a former power station in Fife – owing to its proximity to colleges and universities and good transport connections.
Building of the site comes with a caveat: the Madrid-based company said the construction of the 70,000 sq. ft Longannet plant, which would take 18 months, is pending on winning a train order. Talgo is reportedly looking at other rail contracts in the UK and isn't setting its sights purely on HS2 Phase One, which will connect London and northern England with high-speed rail in 2026.
"It is all contingent on a significant order, which includes HS2 and other franchises," including Ireland and other parts of the world, said a Talgo spokesperson, as reported in the Scotsman. "We envisage a process where we can be ready to 'push the button' on construction, the day we receive an anchor client – in other words, a train order."
To bolster the proposed site in Scotland, Talgo also announced of its intention to build an innovation and training site 300 miles south of Fife in Chesterfield. That site that would help the company achieve its eventual aim of sourcing more components from the UK, and reducing reliance on buying parts from overseas – an arrangement could help following the UK's planned exit from the EU under Brexit.
The president of Talgo, Carlos de Palacio said: "The establishment of a manufacturing facility at Longannet is a significant part of Talgo's future strategy. This has been a tremendously challenging mission for Talgo and I have personally seen excellence in all corners of the UK. It has been a difficult decision to make as the quality has been so high in so many places."
Talgo's high-speed train credentials will have presumably been given a boost following its recent involvement in introducing rolling stock to Saudi Arabia for its Mecca to Medina line. The T350 trains were have been billed by Talgo as the first trains ever built to be able to withstand desert conditions while running at speeds of up to 205mph (330 kmh).
About SmartRail World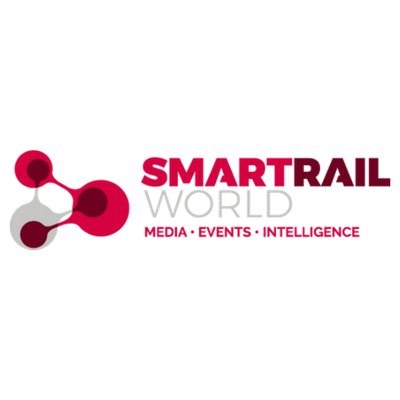 The hub of our global community, SmartRail World is the online home of cutting edge rail and metro technology. Since our launch in Summer 2013, we've had a focus on the growth of digital technology within the industry – from signalling and telecommunications to fare collection and passenger experience. We are relentlessly focussed on the future, as are our global community. Our readers come to us to learn about the latest industry news trends and developments, and how they can use them on their own rail and metro networks or with their products and services.