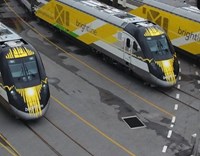 The Virgin brand synonymous with the UK has gone transatlantic, but this time it's not on the side of an aeroplane; Sir Richard Branson's globally recognisable logo is soon to be emblazoned across Florida's latest fleet of Brightline trains. Officially known as Virgin Trains USA this month, the red livery will be transferred to the rolling stock from 2019 and will bring about the USA's first privately funded intercity passenger train in more than a century.
Virgin Trains will be making a "minority investment" according to an official statement on the Brightline website, while management and operation of the network that connects Miami, Fort Lauderdale and West Palm Beach will be completed by Brightline and financial backers, Fortress Investment Group.
The licensing agreement with Virgin has been billed by Brightline as an opportunity to leverage the company's "industry-leading expertise and customer experience" ahead of the operator's eventual aim of creating a new link between Las Vegas and Southern California. Construction of that line is pending the acquisition of the privately-funded proposal known as XpressWest and federal approval.
Speaking about the new Virgin Trains USA service, Wes Edens, chairman of Brightline said the service represented a leap forward for the region. "Virgin has built a respected and trusted brand in travel and hospitality. With our shared focus on customer experience, powered by a culture of innovation and disruption, we are well positioned to build on our success."
The man behind the name, Sir Richard Branson, said he wanted to get involved with Brightline as he saw it as leading innovation in the US market. "We have tried for over a decade to find an opportunity to provide them with that same excellent service experience," said Branson, who added that Brightline is "the ideal partner for Virgin to work with to alter perceptions and travelling habits across the United States."
Though its name will be across the trains, Virgin's influence will primarily be focused on using its brand to increase ridership while an affiliate of Fortress Investment Group will retain majority ownership of Brightline.
Virgin Trains is an established name on the tracks in the UK, where Virgin Trains has been a majority shareholder of the West Coast Main Line since 1997 and will continue to do so until September 2019, when the franchise will become known as the West Coast Partnership. Branson's famous branding was until recently also found on trains that operated on the UK's East Coast Main Line – the franchise that is now under government control (London North Eastern Railway) after Virgin Trains East Coast, which was 90% owned by Stagecoach, ended its franchise after failing to meet its financial obligations.
About SmartRail World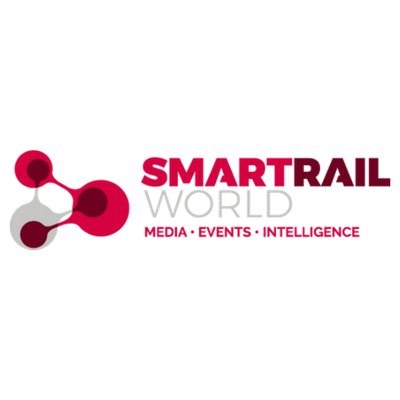 The hub of our global community, SmartRail World is the online home of cutting edge rail and metro technology. Since our launch in Summer 2013, we've had a focus on the growth of digital technology within the industry – from signalling and telecommunications to fare collection and passenger experience. We are relentlessly focussed on the future, as are our global community. Our readers come to us to learn about the latest industry news trends and developments, and how they can use them on their own rail and metro networks or with their products and services.