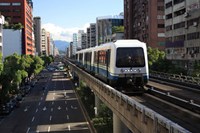 Enabling more convenient travel, new programme includes a HCE Ticket Wallet Service and Ticketing App for a secure transition from physical to virtual smart cards.
Rambus Ecebs today announced Strathclyde Partnership for Transport (SPT) will initiate a pilot program for the newly announced HCE ticketing solution, which will be delivered by Nevis Technologies, the joint venture company formed between Strathclyde Partnership for Transport (SPT), Scotland's largest regional transport partnership, and Rambus Ecebs, a leader in smart technology for transportation. Roll-out for the first HCE Ticketing Solution is planned during 2017. The program uses a comprehensive mobile ticketing product suite leveraging Host Card Emulation (HCE) technology to securely load virtual smart cards onto smart phones. The HCE Ticketing Solution can be implemented using existing smart infrastructure and enables transport operators to easily and securely transition from physical to virtual smart cards.
"This pilot program with Rambus Ecebs and the Nevis team helps us build on our value proposition to make travel more convenient, secure and efficient for our transport systems," said Eric Stewart, assistant chief executive, Strathclyde Partnership for Transport. "The new solution leverages HCE technology, a proven technology in mobile payments, to deliver secure mobile ticketing to NFC-enabled smart phones across all mobile networks. Travelers can securely select, purchase, download and use their ticket anywhere on the SPT Subway."
Rambus Ecebs will provide SPT with the HCE Ticket Wallet Service, which securely provisions and manages a virtual smart card to store tickets on the phone, and a configurable HCE Ticketing App, which provides consumers with an interface to purchase, fulfill and manage tickets. For transport operators, the Ticketing App helps collect valuable traveler data and analytics to optimize ticket offers, pricing, staffing and routes.
"This program brings more convenient, smart ticketing to travelers," said David Braddock, director of Nevis Technologies. "Our mission is to deliver more value-added services and solutions to the transport system and its consumers and we are excited to launch this new pilot program."
Select riders will be given the HCE Ticketing App, which is fully integrated with Rambus Ecebs' suite of smart ticketing products. The app enables travelers to load smart tickets immediately to a smart phone without needing to physically go to a ticket machine. The HCE Ticketing Solution can be deployed with existing ITSO-based infrastructure, the UK interoperable open ticketing specification.
Deployment of this program will start in Q2/Q3 2017.
About Rambus Ecebs
Rambus Ecebs was founded in 2000 as an advanced smart card software company based in East Kilbride, Scotland, where we remain to this day. East Kilbride was chosen as our base to take advantage of the nearby 'Silicon Glen', enabling us to cherry pick some of the very best software talent around for our core team. Rambus Ecebs is part of the Rambus Security Division having been acquired by Rambus Inc in January 2016.
About SPT
Strathclyde Partnership for Transport (SPT) is the largest of Scotland's seven regional transport partnerships. We run the Glasgow Subway, a host of specialist bus services and are responsible for delivering better public transport for all.