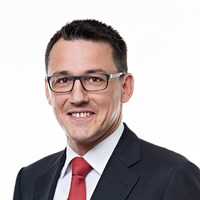 Luzius Wirth joined Swissport in 2012 and has since taken up various prominent leadership roles within the group and since 2014 he has held responsibility for Swissport's Group Services. From June 2017, his new tasks will include a focus on further developing and expanding the regional organization, as well as driving customer-orientation and sustainable growth across the UK and Ireland.
Tommy Watt will retire from his daily activities by the end of July 2017, after holding a number of senior managerial positions in the ground handling industry over the past 40 years. Tommy joined Swissport following the acquisition of Servisair in 2013. His many valuable contributions include the facilitation of the successful integration of Servisair into Swissport.
Tommy Watt commented: "I'm incredibly grateful to the industry for all the opportunities given to me since I started out my career nearly 41 years ago. Now, I'm looking forward to a relaxed retirement. I am very pleased to be leaving the responsibility for the UK & Ireland business in the very good hands of Luzius."
Eric Born, Group President & CEO Swissport International Ltd commented "The UK & Ireland are important markets for us. We are committed to ensure a smooth transition and to continue to deliver services to our valued customers with reliability, consistency and quality. We all wish Tommy only the best for his future."
About Swissport International
Swissport International Ltd. provides ground services for more than 230 million passengers and handles 4.3 million tonnes of cargo a year on behalf of some 835 client-companies in the aviation sector. With a workforce of more than 62,000 personnel, Swissport is active at more than 280 stations in 48 countries across five continents, and generates consolidated operating revenue of EUR 2.7 billion.