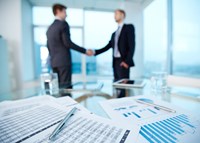 Arcadis and joint venture partner Mott MacDonald as joint lead designers in the METRON consortium have won the Underground Station Design and Technical Services (USDTS) contract as part of Stage 2 of the Sydney Metro project.
With 31 stations and 66km of new metro rail, Sydney Metro is Australia's biggest public transport project. Stage 2 will include a 30 kilometre extension of metro rail under Sydney Harbour and through new CBD stations.
METRON will lead the engineering design of six underground metro rail stations as part of Stage 2, the Sydney Metro City & Southwest project. The METRON design consortium includes global architecture house Foster + Partners, local architect Architectus, and engineers Arcadis, Mott MacDonald and Robert Bird Group.
Anthony Venturini, Managing Director Building and Urban Development, Arcadis Australia Pacific: "Sydney Metro will be one of the most transformational projects in NSW since the Sydney Harbour Bridge and we are very excited to bring our combination of global experience and Australian intel to the project.
"This win reinforces the strength of the Arcadis Australia Pacific business and continues our strong growth through winning nation-building projects."
Stephen Giblett, Built Environment Sector Leader, Mott MacDonald Australia & New Zealand: "We are very proud to be the joint lead designers on a key part of Australia's largest public transport project and continue to apply our global metro expertise to Australian projects.
"The Sydney Metro will truly transform this great city and the underground station design services role METRON will perform is critical to this."
About Arcadis
Arcadis Australia Pacific is a leader in built and natural asset design and management. From major road and rail infrastructure to innovative waste, water, residential, retail and heritage projects, we strive to create smart, sustainable solutions for our valued clients. Working in partnership with government, industry and the community we're helping deliver rail projects across Australia, exciting urban redevelopments in Queensland, modern highways across Australia, new retail hubs in Melbourne and hospital precincts in Sydney.