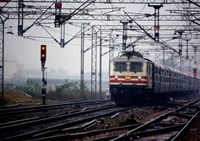 Thales, a global technology leader for the Aerospace, Transport, Defence and Security markets, has been awarded a contract by China Steel Corporation for the implementation of a signalling system for the extension of the Light Rail Transit (LRT) in Kaohsiung, Taiwan. This second Transportation project follows the contract signed in April 2015 for the design and manufacture of signalling, communications and Operational Control Centre (OCC) systems for the Danhai LRT project in Danhai, North of Taipei.
With almost 2.8 million inhabitants, Kaohsiung is the second largest city after Taipei. Kaohsiung was the first city in Taiwan to launch a tramway project in 2012, and also the first to deploy a modern electric tramway system. The current line has 14 stations and the extension will add a further 23. The completed 22-kilometer circular line will have interchanges at both ends of the two existing metro lines.
As part of this four and a half year contract, Thales will handle the signalling, including the supply of interlocking systems, Traffic Light Priority systems as well as the Automatic Vehicle Localisation System (AVLS).
The contract is a further proof point to the strong partnership with local industrial giant China Steel Corporation (CSC) which was forged during the Danhai project and the confidence in Thales' solutions. This new contract reinforces the Group's position as the leading developer of signalling solutions for Taiwan's LRT and paves the way for future tramway projects in Taiwan and across Asia.
Thales, as a leader in cutting-edge urban transportation technology, has already delivered numerous metro projects in Malaysia, Hong Kong, Singapore, Thailand, Japan and Mainland China.
About Thales
Thales is a global technology leader for the Aerospace, Transport, Defence and Security markets. With 62,000 employees in 56 countries, Thales reported sales of €14 billion in 2015. With over 25,000 engineers and researchers, Thales has a unique capability to design and deploy equipment, systems and services to meet the most complex security requirements. Its exceptional international footprint allows it to work closely with its customers all over the world.