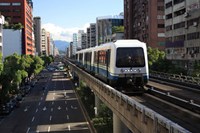 The Australasian Railway Association (ARA) congratulates the ACT Government on the launch of its new directorate, Transport Canberra and City Services, which integrates Canberra's transport elements under the one roof.
"Transport Canberra and its focus on integration is a modern approach to transport. An efficient, affordable, reliable, safe and integrated public transport network is the beating heart of a city. It contributes to a city's health and happiness, creates jobs and advances innovation and economic development initiatives," said ARA CEO, Danny Broad.
"Cities must plan for future growth if they are to reduce congestion and enhance liveability. There must be an affordable and reliable alternative to driving and the establishment of Transport Canberra is a significant step in implementing this long term vision for the nation's capital.
"Although we recognise there are divergent views on public transport in the community, the ARA believes the debate should not be one about light rail versus bus, but rather how the two can best work together to provide the most efficient public transport system for Australia's capital city.
"Concentrating investment in one mode of transport creates an unbalanced, inefficient transport system that cannot meet the growing needs of the population.
"Light Rail is an integral piece of Canberra's public transport puzzle. It must be cleverly connected with buses, cycle-ways and car parks to provide a modern public transport system that the people of Canberra deserve.
Carefully planned integration between transport modes is vital. Timetables must be integrated to allow timely transfers between bus and light rail services and parking facilities. Transport Canberra will ensure this is possible for Canberra.
"Successfully integrating the modes and establishing buses as feeder services for Light Rail will allow Transport Canberra to streamline services and increase patronage on buses. More people will use public transport because they will have the flexibility to move from more points of origin to more destinations.
"The ARA congratulates Emma Thomas on her worthy appointment as director-general of Transport Canberra and extends its best wishes for her future in the role.
"The ARA looks forward to working with Ms Thomas and Transport Canberra to establish an integrated public transport system that is the benchmark for Australian cities," said Danny Broad.
About
The Australasian Railway Association (

ARA)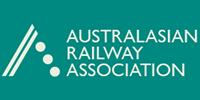 The Australasian Railway Association (ARA) is the peak body representing all passenger, freight, track operators and the wider rail supply industry in Australia, New Zealand and Indonesia.
Our fundamental purpose is to create an environment that will permit the Australasian rail industry to prosper. When issues arise that affect the whole industry, the ARA takes the lead facilitating an industry response.
The ARA is actively involved in the development of rail policy to ensure the industry's views are represented.
As well as shaping policy in the areas of passenger, freight, rail safety regulatory reform, the environment, technology and research, the ARA is also involved in programs aimed at improving the productivity, capacity and overall safety of the Australasian rail industry.