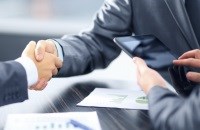 OSPT™ Alliance, the international association which provides an open standard for secure transit fare collection solutions, has welcomed TMONET, a mobile payment service and solution provider based in South Korea, as a Full Member.
TMONET operates Mobile T-Money, the mobile application of the T-Money payment card launched by its partner, Korea Smart Card Co. (KSCC) in 2004. The service, which has been adopted in South Korea and New Zealand, allows users to make transactions for public transport fare collection and retail via a mobile phone. TMONET holds 90% of the mobile payment market share in Korea, with a service that has been adopted by 3,500,000 users across 45,000 bus and subway gates and 60,000 retail outlets.
TMONET will integrate OSPT Alliance's CIPURSE™ open standard – which offers an advanced foundation for developing highly secure, interoperable and flexible applications – into its Mobile T-Money solution. The company is evaluating opportunities to improve and expand its service, including the development of a cross-border mobile solution for transport ticketing.
Seonku Lee, Vice President of TMONET, comments: "To maintain our position as a market leader in mobile payments it is important to constantly assess how our service can be improved and future-proofed. Security, usability and the enablement of seamless multi-application services are key factors that will be supported by integrating CIPURSE.
"We look forward to taking an active role in OSPT Alliance's working groups and supporting the evolution of CIPURSE, both for the benefit of our Mobile T-Money solution – primarily within transit – and to facilitate its growth as a globally adopted standard. Ultimately, our aim is to develop a service that will enable cross-border travel via a single mobile device."
OSPT Alliance's Executive Director, Laurent Cremer, concludes: "More and more contactless applications, such as transport ticketing, payment and loyalty will be adapted to mobile devices over the coming years. To meet market requirements for cross border services, a secure, open, flexible and standardized foundation such as CIPURSE is imperative."
"I am pleased to see the standard gain traction in the mobile payments market, and excited to welcome TMONET, a company with significant market presence and expertise. I look with particular interest to its contributions to our global Working Groups and CIPURSE Mobile Sub-Working Group."
About OSPT Alliance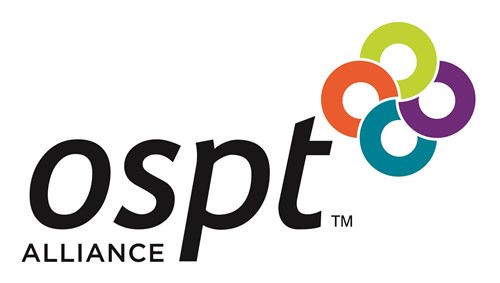 The OSPT Alliance is an international association chartered to provide the standard for secure transit fare collection solutions. It provides industry education, creates workgroup opportunities and catalyzes the development and adoption of innovative fare collection technologies, applications and services. The OSPT Alliance was founded by leading technology companies, and membership is open to technology providers, transit operators, consultants, solution vendors, government agencies and other stakeholders in the transit ecosystem. For additional information, please visit www.osptalliance.org.