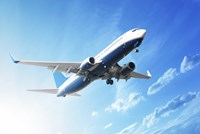 Today, the Canada Border Services Agency (CBSA) welcomed their first travellers in the new international terminal at YYC Calgary International Airport.
This new space is now the flagship operation of the Prairie Region and demonstrates our commitment to border modernization and security. Supported by the Airport Authority, this space was designed with the traveller in mind, to improve the traveller experience by providing state of the art technology and features to help facilitate a traveller's entry into Canada more quickly and seamless.
Quick Facts
The new CBSA space can accommodate up to 5,200 travellers at one time, which is more than double the amount that could have been accommodated in the old space.
The new CBSA space has 54 automated kiosks to help expedite travellers' clearance into Canada: 44 Automated Border Clearance (ABC) kiosks and 10 NEXUS kiosks.
Connecting travellers will also benefit with a new and secure connection corridor to improve and expedite the flow of travellers on to their domestic or international departure gate.
In 2015, CBSA operations in Calgary processed over 2.2 million travellers and facilitated over 111,000 NEXUS passages.
Quotes
"We are grateful to the airport authority for all of their hard work on this project. The new CBSA space demonstrates the strong relationship that CBSA has with YYC." Kim R. Scoville, Regional Director General, Prairie Region, CBSA
About Transport Canada
Transport Canada is responsible for transportation policies and programs. It promotes safe, secure, efficient and environmentally-responsible transportation.
Transport Canada reports to Parliament and Canadians through the minister of Transport. It works with its portfolio partners, other government departments and jurisdictions, and industry to ensure that all parts of Canada's transportation system work well.
Transport Canada employs 4,700 people at its headquarters and in five regional offices across the country.