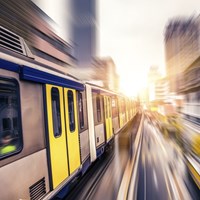 Five consortia consisting of the world's best light rail builders and operators have been shortlisted for two contracts to deliver Stage 1 of the Parramatta Light Rail project.
Minister for Transport and Infrastructure Andrew Constance today announced the shortlists for the two major contracts for the project, including Australian and international light rail companies.
"This project will create thousands of jobs for the local community, and light rail will revolutionise the way people move around the Parramatta region," Mr Constance said.
"The world's best light rail organisations are lining up to be part of this major infrastructure project, and we are moving as fast as possible with procurement of these contracts to ensure they are both awarded before the end of 2018."
The shortlists for the two major contracts for Stage 1 are:
Infrastructure Works (major construction including urban design):

CPB Contractors and Downer EDI Works Joint Venture
John Holland Pty Ltd

Supply, Operate and Maintain (supply vehicles, design and construct stabling and maintenance facility, systems, and operations and maintenance):

Connecting Parramatta Consortium: consisting of John Holland Pty Ltd, ALSTOM Transport Australia Pty Ltd, and Deutsche Bahn Pty Ltd
Greater Parramatta: Downer EDI Rail Pty Ltd, with Keolis Downer Pty Ltd, Downer EDI Works Pty Ltd, Ansaldo STS Australia Pty Ltd and CRRC Changchun Australia Pty Ltd
Great River City Light Rail: consisting of Transdev Australasia Pty Ltd, Construcciones y Auxiliar de Ferrocarriles (CAF) and Laing O'Rourke Pty Ltd.
Shortlisted bidders will now be asked to submit a formal proposal, with both contracts to be awarded in 2018.
Stage 1 of Parramatta Light Rail will connect Westmead to Carlingford via Parramatta CBD with a two-way track spanning 12 kilometres.
Community members and local stakeholders have recently been able to provide feedback on the project. The Environmental Impact Statement was on public exhibition for eight weeks from August 23 - October 23, 2017.
"I'm really pleased local residents and businesses took the time to read more about the project and make a submission.
"This is the next major step in delivering world class public transport to Sydney's second CBD. The NSW Government is committed to getting on with the job of building major infrastructure across the state."
Transport for NSW will prepare and release an EIS submissions report to respond to issues raised during the consultation. Approval from the NSW Minister for Planning is required before Transport for NSW can proceed with construction.
About Transport for NSW
Transport for NSW is the lead agency of the NSW Transport cluster. Our role is to lead the development of a safe, efficient, integrated transport system that keeps people and goods moving, connects communities and shapes the future of our cities, centres and regions.