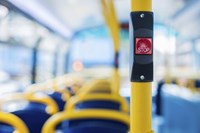 The competitive tender process for operating Region 6 bus services in Sydney's Inner West opened today.
Transport for NSW has invited the world's leading bus operators to apply to run region 6 bus services, and deliver additional, more reliable services that more people will use as the city's population grows.
Industry has operated buses in metropolitan Sydney for decades and has a strong track record of delivering a safe, reliable, and efficient service all while meeting or exceeding performance targets.
"We have held industry briefings and market soundings with prospective operators and have been very encouraged by the interest this has generated," a TfNSW spokesperson said.
"Prospective operators are excited by the opportunity to bring new ideas and innovative approaches to improve customer experience in this region."
The spokesperson said industry will have to compete and re-apply for contracts every five-to-10 years and will only have their contracts renewed if they meet high performance standards for safety, reliability, customer satisfaction, and cleanliness.
The NSW Government will continue to own all Region 6 buses and assets, including depots, and will continue to set Opal fares, and regulate strict safety and operational standards.
All timetables, routes, and bus stops will also continue to be regulated by the Government.
The spokesperson said staff and their union representatives would continue to be consulted during the tender process, through to the period of transitioning to a new operator.
There will be jobs for all award staff with the new operator and award staff will be offered the same job at the same level with the same status. An 18-month employment guarantee period will also apply, and all award staff will transfer with all their accrued entitlements such as annual leave, sick leave, long service leave, and superannuation.
The request for tender is due to close in the fourth quarter of 2017, with a new operator to be selected in the first quarter of 2018, and in place by July 2018.
About Transport for NSW
Transport for NSW is the lead agency of the NSW Transport cluster. Our role is to lead the development of a safe, efficient, integrated transport system that keeps people and goods moving, connects communities and shapes the future of our cities, centres and regions.