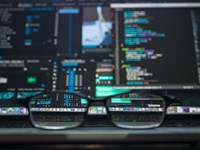 The world's smartest computer could be used to tackle Sydney's complex transport problems, including updating schedules in real time if there is crowding on the network.
Minister for Transport and Roads Andrew Constance said a new partnership between the NSW Government and Australian company Q-CTRL will look at how quantum computing technology can create and manage a more resilient transport network.
"This is a rare opportunity for some of our leading transport innovators and quantum computing experts to come together to tackle complex transport network management and congestion problems," Mr Constance said. "Future applications of the technology could include mapping all transport modes and crowd movements simultaneously in real time, and automatically updating the schedule to solve disruption issues. We could see all trains, busses, ferries, trams and motorways essentially 'talking to each other' to find out where customers are and deploy resources where needed. It could be used for massive public events, like New Year's Eve or Vivid Festival."
Q-CTRL Founder and CEO Professor Michael Biercuk said Quantum computers are an emerging technology that replaces the traditional 'binary' computing concepts used in most computers today, and instead uses quantum physics to tackle tough computational challenges in a fraction of the time.
"This technology could completely transform the computing tools available to Transport for NSW in the next few years. The possibilities are endless," Professor Biercuk said.
The quantum computing research project is one of several initiatives being launched as part of the Future Transport Technology Roadmap.
About Transport for NSW

Transport for NSW leads the development of safe, integrated and efficient transport systems for the people of NSW. Our customers are at the centre of everything that we do, including transport planning, strategy, policy, procurement and other non-service delivery functions across all modes of transport - roads, rail, ferries, light rail and point to point.