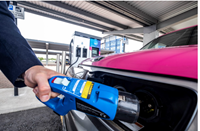 The Scottish Government has awarded £210,000 to test new ways of improving accessibility across ChargePlace Scotland's electric vehicle charging network.
In partnership with Scottish Enterprise, who facilitated the procurement exercise through their Can Do Innovation Challenge framework and competition, six organisations will now work to develop electric vehicle (EV) charging solutions in the first phase of the Low Carbon Transport Innovation Challenge.
Urban Foresight, Miralis Data, Arceptive and Comms365 will work on solutions to tackle the issue of bay hogging or ICEing – where a non-electric vehicle parks in an EV charging bay and blocks the ability of others wishing to charge.
Connected Kerb, Urban Foresight and 'You. Smart. Thing.' will trial solutions to ensure disabled people have easier access to charge their electric vehicles.
The funding will enable these organisations to develop and demonstrate their innovation in response to the two challenges. If successful, the intention is to extend the project through prototypes and eventually field-testing.
Cabinet Secretary for Transport, Infrastructure and Connectivity Michael Matheson said: "It's encouraging that industry is responding to the challenge of improving accessibility for EV drivers. I'm pleased that the Scottish Government is funding innovation, and making Scotland the place to develop EV engineering solutions with potentially global applications. As we transition to a net-zero economy, it's clear to see there are opportunities for Scottish businesses. What I'm also keen to see realised is a net-zero future where no one is left behind and is inclusive to all as we work to phase out the need for new petrol and diesel cars and vans by 2030. I wish these companies well as they work to improve accessibility across the ChargePlace Scotland network and I'm optimistic that we'll see some exciting innovation as a result."
Scottish Enterprise Head of Low Carbon Transition Andy McDonald said: "It's important that the infrastructure to support sustainable transport is as accessible as possible and these projects will drive forward innovative solutions to make that happen. I'm pleased Scottish Enterprise has been able to facilitate this through the Can Do Innovation Challenge programme in partnership with Transport Scotland. We have developed a number of initiatives around this area such as the Michelin Scotland Innovation Parc as well as support for a sustainable mobility cluster to create economic opportunities and support Scotland's net zero targets."
Keith Robertson, Lead for Roads, Infrastructure and Active Travel at the Mobility And Access Committee Scotland said: "As Scotland moves towards a net zero carbon economy it is imperative that Scottish Government make it inclusive for all on this transformational journey. Given that there are over 1 million disabled people in Scotland, around 25% of our population, the Mobility and Access Committee for Scotland (MACS) was pleased to be involved in assessing the accessibility of the designs submitted to the challenge fund. It is so very important that when moving towards alternative ways to travel that, as a society, we ensure that the delivery of low carbon options is inclusive to all, immaterial of their abilities or level of income."
About Transport Scotland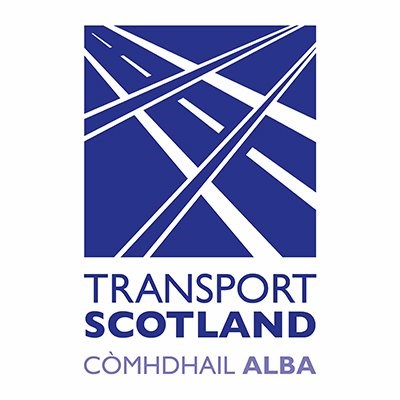 Transport Scotland is the national transport agency for Scotland. We seek to deliver a safe, efficient, cost-effective and sustainable transport system for the benefit of the people of Scotland, playing a key role in helping to achieve the Scottish Government's Purpose of increasing sustainable economic growth with opportunities for all of Scotland to flourish.