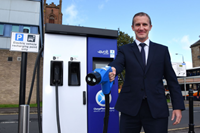 This is yet another milestone moment in the development of Scotland's public EV charging network where drivers in Scotland benefit from almost 40 public charge points per one hundred thousand people, compared to fewer than 30 in England and fewer than 20 in Wales and Northern Ireland. To deliver this, over £32 million has been invested by the Scottish Government to support EV infrastructure since 2011.
2020 has seen the formal opening of large hubs including the Low Carbon Vehicle Hub at Falkirk Stadium and the Wallyford Park and Ride Hub in East Lothian. Of particular note are the new charge points in Golspie, Sutherland – which were part of a batch, as part of the Electric A9 initiative, putting the total number of charge points available on the ChargePlace Scotland network to over 1500.
Cabinet Secretary for Transport, Infrastructure and Connectivity Michael Matheson said: "Despite the severe impact of COVID-19, with our partners we are continuing to deliver world-class charging infrastructure right across Scotland that is vital to our green recovery. This work is providing jobs and economic stimulus as we transition to a net-zero economy – while at the same time responding to the climate emergency and building range confidence for people who drive electric vehicles, or who are thinking about making the switch. Our recently published Climate Change Plan update sets out the policies that will be boosted, accelerated or introduced in light of the new targets, and to support Scotland's green recovery. We are investing £120 million to decarbonise Scotland's bus fleet and support our supply chain as well as £50 million to support Active Freeways linking communities throughout Scotland. Also, in line with UK Committee on Climate Change advice, we've brought forward our commitment to phasing out the need for petrol and diesel cars and vans by 2032 to 2030. The continued development and improved reliability of our ChargePlace Scotland network is critical to this ambition – and I'm pleased to see the network continuing to develop and support more communities across the country. This builds on what we've already committed to invest through our Programme for Government – including £500 million for large-scale active travel infrastructure projects, access to bikes and behaviour change schemes, coupled with £500 million for bus priority measures across Scotland. Collectively, this action will help decarbonise transport – while at the same time supporting a shift to more sustainable travel."
Councillor Trish Robertson, Chair of The Highland Council's Climate Change Working Group said: "I am delighted that this milestone of public electric vehicle chargers in Scotland is being celebrated and marked in the Highlands at Golspie. This is truly fitting as it reflects the continuation of our commitment to EV infrastructure which is a key part of Highland Council's response to the climate emergency. With the phasing out of new petrol and diesel cars and vans across Scotland it is important that the work we have started continues and people are confident that making the change over to EV vehicles is a practical option as well as one that will help to reduce our impact on the environment."
About Transport Scotland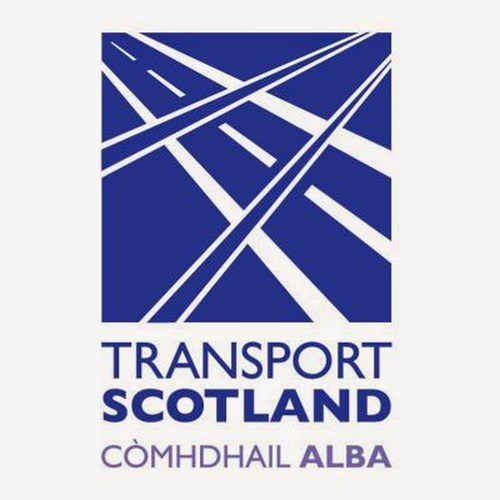 Transport Scotland is the national transport agency for Scotland. We seek to deliver a safe, efficient, cost-effective and sustainable transport system for the benefit of the people of Scotland, playing a key role in helping to achieve the Scottish Government's Purpose of increasing sustainable economic growth with opportunities for all of Scotland to flourish.