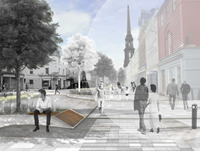 Over £22 million has been awarded to three permanent active travel schemes in Ayr, Hawick and Broughty Ferry.
The money has been provided by the Scottish Government and allocated through the Sustrans Places for Everyone initiative. When complete, the projects will make it easier for people to walk, wheel and cycle for everyday journeys by reallocating road space in favour of sustainable active travel modes.
As outlined in the Programme for Government, the Scottish Government has committed to investing over £500 million in active travel across the next five years. More permanent projects, including smaller schemes, will be progressed through the Sustrans Places for Everyone programme – in line with the vision of a more sustainable transport system as outlined in the National Transport Strategy.
Scheme information
Hawick Flood Protection Active Travel Network, Scottish Borders Council
Total Project Cost: £12,642,481 with £11,813,508 awarded through Places for Everyone
The Hawick Active Travel Network, working alongside The Hawick Flood Defence Scheme, will deliver over 7km of new active travel facilities for the town of Hawick. It will provide links to key communities and will create five key landscaped areas and the enhancement of the 3km of the river corridor. This package of measures will ensure a safer, more attractive, more interesting and biodiverse environment for the people of Hawick.
Broughty Ferry and Monifieth Active Travel Improvements, Dundee City Council
Total Project Cost: £9,379,655 with £9,367,113 awarded through Places for Everyone
The Broughty Ferry active travel project will link the communities of Broughty Ferry and Monifieth with high quality cycling infrastructure including the first fully segregated cycle lanes in Dundee. It will create improvements to beachfront access, and a number of placemaking schemes and public art on the length of the route.
Accessible Ayr, South Ayrshire Council
Total Project Cost: £16,515,124 with £1,314,431 awarded through Places for Everyone
Accessible Ayr is a key component of an ambitious Active Town vision for Ayr, which is being promoted by South Ayrshire Council. It will improve active travel infrastructure within and around Ayr Town Centre removing barriers and allowing the community and visitors to make more sustainable travel choices. In addition, the project will create an integrated network of pedestrian, cycle and wheeling priority routes that connect key areas and transport nodes in the town, while improving links to the surrounding neighbourhoods and developing new green infrastructure.
About Transport Scotland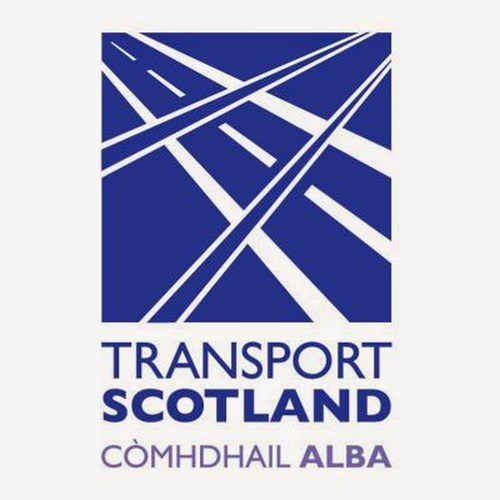 Transport Scotland is the national transport agency for Scotland. We seek to deliver a safe, efficient, cost-effective and sustainable transport system for the benefit of the people of Scotland, playing a key role in helping to achieve the Scottish Government's Purpose of increasing sustainable economic growth with opportunities for all of Scotland to flourish.