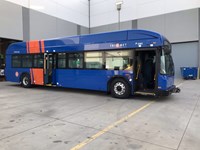 TriMet is growing our fleet and our test of battery-electric bus technology. The first of five new electric buses produced by manufacturer, GILLIG arrived on a flatbed truck from Livermore, Cal. on the weekend of March 20, 2021. The bus will expand TriMet's test of battery-electric technology to include buses that charge overnight and can travel longer distances on a single charge. We plan to deploy these buses on Line 20-Burnside/Stark, a 26.5-mile route with 265 stops between Beaverton and Gresham.
"TriMet's commitment to making our community a better place includes our transition to a 100% clean energy bus fleet," said TriMet Interim General Manager, Sam Desue, Jr. "This is how we give back and continue transit's contribution to reducing carbon emissions and improving the environment, especially in areas disproportionately impacted by poor air quality."
"We are delighted to provide TriMet with our latest electric bus technology," noted Bill Fay, GILLIG Vice President of Sales. "TriMet's dedication to zero-emission public transit means cleaner air and less traffic for the cities they serve."
Now that TriMet has accepted this first GILLIG electric bus, we will begin a rigorous testing process and expect to get the four other buses this summer.
The GILLIG buses will be based out of our Merlo Operations Facility in Beaverton initially, where we have partnered with Portland General Electric (PGE) to build and maintain 12 electric charging stations. The buses will connect and recharge every night before heading out on Line 20 – one of our longest lines, with one of the longest periods of service, running for more than 20 hours every day. This fleet of GILLIG buses will transfer and be dispatched from the Powell Operations Facility in 2022, once construction and remodeling of the garage is completed.
Our clean energy path
Our five GILLIG buses were purchased with the help of a $2.29 million grant, from the Federal Transit Administration's Low or No Emission (Low-No) Grant Program. The full budget – for the five buses, training, warranties and charging equipment – totaled just over $5.5 million dollars, of which the FTA grant covered approximately 41%.
TriMet began exploring battery-electric technology in April 2019, when we rolled out our first electric bus, powered by 100% clean wind energy – a U.S. transit industry first. The five buses, produced by manufacturer, New Flyer, provide service on Line 62-Murray Blvd. They charge multiple times each day at Sunset Transit Center, at a powerful overhead charger owned and operated by PGE.
There's no doubt that the COVID-19 pandemic presents financial challenges to TriMet's plans to convert our 700+ buses to a non-diesel fuel source in less than 20 years. However, we have been working to reduce the carbon emissions of our bus fleet for quite some time. Over the past decade, we successfully improved gas mileage, achieved better fuel economy and reduced emissions by roughly 57% compared to a single occupant vehicle. In addition to our electric buses, we have eight hybrid-electric buses, and our MAX Light Rail system has been powered by electricity since our first trains started running in 1986.
About TriMet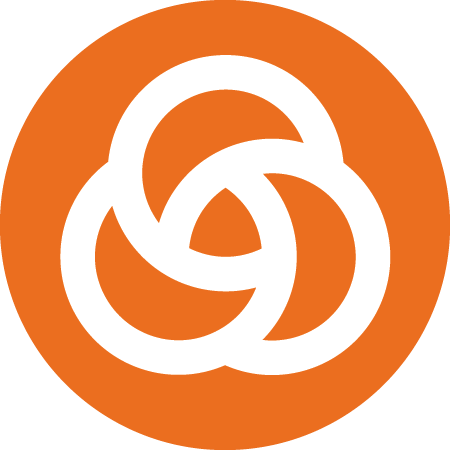 TriMet provides bus, light rail and commuter rail service in the Portland, Oregon, region. Our transportation options connect people with their community, while easing traffic congestion and reducing air pollution — making our region a better place to live. Visit trimet.org to plan your trip, check the arrival time of your bus or train, and get more information about our transit agency.