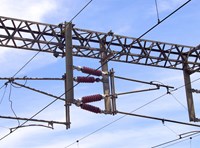 The U.S. Department of Transportation's (DOT) Federal Railroad Administration (FRA) announced on the 28th of April that it is accepting applications from local governments, states and railroads for $25 million in competitive grants to increase rail safety. Applicants can request funds for safety improvements to railroad infrastructure, including railroad crossings, track, tunnels, bridges, yards and other areas. The funding is made available from the 2016 Consolidated Appropriations Act that funds DOT.
"As the country's population increases, rail will play a larger role in transporting more people and more freight. To do that safely, we must invest in our rail infrastructure," said U.S. Transportation Secretary Anthony Foxx. "These funds will help address some of the improvements that are essential for safe, reliable, and efficient railroad operations, and I encourage applications that achieve the maximum benefits possible with this limited funding."
FRA will accept applications until 5 PM EDT on June 14, 2016.
"To safely move tons of freight and millions of passengers each day in this country, we need to continually invest in safety. These dollars will help get us closer to that goal," FRA Administrator Sarah E. Feinberg said. "We hope to receive applications that can make these limited funds go as far as possible."
The Railroad Safety Infrastructure Improvements Grant program can fund safety improvements to railroad infrastructure, but the focus of a project must be safety improvements. This includes the acquisition, improvement, or rehabilitation of intermodal facilities; improvements to track, bridges, and tunnels; upgrades to railroad crossings; and the separation of railroad crossings and roads.
FRA requested a total of $2.3 billion for rail infrastructure safety upgrades as part of the President's Fiscal Year 2017 budget proposal. This includes $520 million for competitive local rail facilities and safety project grants and $1.8 billion for competitive rail infrastructure and Americans with Disabilities Act (ADA) compliance grants.
More details about this funding opportunity is available at www.grants.gov
About US Department of Transportation
The mission of the Department is to:
Serve the United States by ensuring a fast, safe, efficient, accessible and convenient transportation system that meets our vital national interests and enhances the quality of life of the American people, today and into the future.
Statutory Authority
The Department of Transportation was established by an act of Congress on October 15, 1966. The Department's first official day of operation was April 1, 1967.