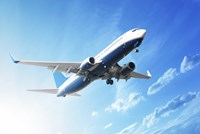 The U.S. Department of Transportation today proposed to select American Airlines for new daily scheduled nonstop service between Los Angeles and Beijing, China.
DOT has been conducting a proceeding to consider the competing applications of American and Delta, each having applied for authority to operate daily round-trip nonstop flights between Los Angeles and Beijing. DOT tentatively found that selecting American would add a third U.S.-carrier to the West Coast-Beijing market, in addition to Delta's service from Seattle and United's service from San Francisco, thereby enhancing competition.
The U.S.-China aviation agreement caps the total number of weekly frequencies that each country's airlines can operate to primary Chinese cities, including Beijing and Shanghai. Four U.S. airlines – American, Delta, Hawaiian, and United – currently provide passenger services between the United States and China, and they have already been allocated nearly all of the frequencies that are available to the United States. Because there are insufficient frequencies remaining to accommodate both American's and Delta's requests, DOT was required to institute a proceeding to select a carrier to provide service in this market.
Objections to DOT's tentative decision are due by November 22, 2016. Following that, interested parties may file answers to those objections by November 29, 2016. The DOT will consider all of this material before reaching a final decision. Interested parties may track the progress of the case and view the publicly available documents at regulations.gov, docket DOT-OST-2016-0076.
About The US Department of Transportation
The mission of the Department is to serve the United States by ensuring a fast, safe, efficient, accessible and convenient transportation system that meets our vital national interests and enhances the quality of life of the American people, today and into the future.