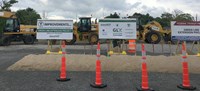 U.S. Department of Transportation (DOT) Secretary Elaine L. Chao was joined by FTA Acting Administrator K. Jane Williams, Massachusetts Governor Charlie Baker, Congressman Michael Capuano, Congresswoman Katherine Clark, and state and local officials today to announce the release of a $225 million federal grant agreement for the Massachusetts Bay Transportation Authority (MBTA) Green Line Extension (GLX) light rail project.
The grant represents the second installment of funding for the GLX after FTA signed a $996 million Full Funding Grant Agreement (FFGA) with MBTA for the 4.7-mile light rail line from Cambridge to Medford.
"The Green Line Extension project will improve mobility, access to jobs, schools and the quality of life for tens of thousands of passengers in the Boston area," said Secretary Chao.
"The Green Line Extension will improve access to education, housing and job opportunities across the entire MTBA system," said Governor Charlie Baker. "Our administration is grateful for the collaboration and support we have received from Secretary Chao and all partners at the federal, state and local level to reach this milestone and begin a project that will have a transformational impact on this region of the Commonwealth by accommodating riders and spurring economic growth."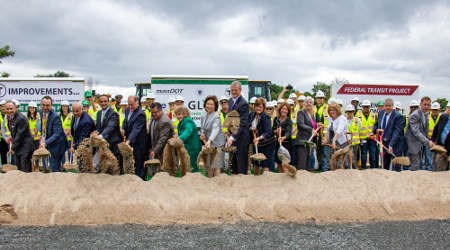 "DOT is proud to partner with the Commonwealth of Massachusetts and MBTA to extend safe public transportation to the 75,000 residents who live along the Green Line extension, which will spur development and bring added value to the corridor," said FTA Acting Administrator Williams. "The leadership at the state and MBTA should be commended for making the necessary decisions to ensure this project opens on time and within budget."
The project includes seven new light rail stations, replacement or rehabilitation of eight bridges, and a new pedestrian/bike path. The GLX is expected to generate approximately 40,000 new transit trips a day, improving access to jobs and opportunities in Boston as well as the communities of Somerville and Medford, home to Tufts University.
The line is projected to open in January 2022.
About US DOT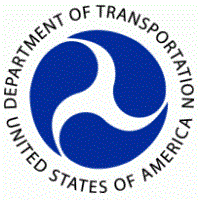 The mission of the Department is to:
Ensure our nation has the safest, most efficient and modern transportation system in the world; that improves the quality of life for all American people and communities, from rural to urban, and increases the productivity and competitiveness of American workers and businesses.