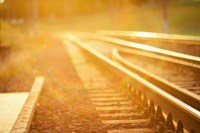 Transportation Secretary Anthony Foxx today announced that DC Solar Solutions, the largest manufacturer of mobile solar technology in the U.S., has become a partner in the U.S. Department of Transportation (USDOT)'s Smart City Challenge. The Smart City Challenge is a competition which will create a fully integrated, first-of-its-kind city that uses data, technology and creativity to shape how people and goods move in the future.

Under the partnership, DC Solar will offer the winning city $1.5 million worth of electric vehicle chargers and mobile solar generators in order to help define what it means to be a "Smart City" and become the country's first city to fully integrate innovative technologies.
In addition to offering $1.5 million in mobile solar products to the winning city, DC Solar will assist all seven finalist cities in building strategies for electric vehicle charging infrastructure to encourage and facilitate the adoption of electric vehicles by individuals, businesses and municipalities. Furthermore, DC Solar will help these cities identify applications for its low-cost mobile solar technology, including the upgrading of off-grid power generators from diesel to solar.
"One of the key findings of our Beyond Traffic report is that climate change will play an increasingly significant role when it comes to how our infrastructure is built in the near future," said U.S. Transportation Secretary Anthony Foxx. "This exciting new partnerhip will provide each of the Smart City Challenge finalists with the additional resources they need to carry out their bold visions of building clean, sustainable, and resilient transportation systems that are equipped to overcome the challenges of the coming decades."
"The Smart City Challenge is an exciting initiative, and DC Solar is proud to be named a partner with the USDOT," said Jeff Carpoff, DC Solar's CEO. "We applaud Secretary Foxx's leadership in launching such an innovative program that, over time, we hope will become a model for encouraging clean technologies throughout the U.S."
USDOT has been working with each finalist city to connect them with private, public and non-profit partnerships that support their final proposals with technical assistance. In addition to DC Solar, other partners that have joined the Smart City Challenge include: launch partner Paul G. Allen's Vulcan Inc., Amazon Web Services, Mobileye, Autodesk, Alphabet's Sidewalk Labs, NXP and AT&T.
The Smart City Challenge was launched by Secretary Foxx in December 2015 in response to the trends identified in the Beyond Traffic draft report. The report, issued last year, revealed that our nation's aging infrastructure is not equipped to deal with a dramatically growing population in regions throughout the country. It also identified a need to increase mobility options in developing megaregions – specifically mid-sized cities.
The winning city will be announced later this month.
About US Department of Transportation
The mission of The US Department of Transportation is to serve the United States by ensuring a fast, safe, efficient, accessible andconvenient transportation system that meets our vital national interests and enhances the quality of life of the American people, today and into the future.