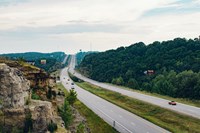 U.S. Transportation Secretary Elaine L. Chao was joined by Senator Deb Fischer and Congressman Don Bacon at an event in Omaha today as she received an update on the Lincoln South Beltway project, which was awarded a $25 million Fiscal Year (FY) 2017 Transportation Investment Generating Economic Recovery (TIGER) discretionary grant in May.
"The Lincoln South Beltway project will allow freight to move more efficiently and also increase safety and ease congestion for local residents," said Secretary Elaine L. Chao.
"The Secretary and I received an update from Nebraska Department of Transportation Director Kyle Schneweis on construction of the Lincoln South Beltway, a project made possible by the $25 million TIGER grant we worked to bring to Nebraska because of the significant impact this expressway will have on families and businesses in our state," said Senator Fischer.
The project will construct a new freeway, the Lincoln South Beltway, that will serve as the primary route between U.S. Highway 77 (US-77) and existing Nebraska Highway 2 (N- 2). The facility will be constructed as a four-lane freeway with system interchanges at US-77 and N-2 and service interchanges at S. 27th Street, S. 68th Street, and S. 82nd Street. The Lincoln South Beltway would allow freight traffic to bypass Lincoln and become part of the state highway system.
The Lincoln South Beltway will divert most of the large truck traffic from Nebraska Highway, which serves local traffic through the city, separating passenger and freight traffic and reducing wear on the existing road. The project will also provide numerous environmental benefits, such as brownfield redevelopment, ground water recharge in areas of water scarcity, wetlands creation and storm water mitigation.
About US DOT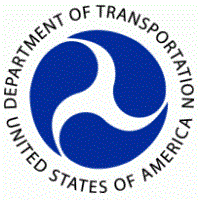 The mission of the Department is to ensure our nation has the safest, most efficient and modern transportation system in the world; that improves the quality of life for all American people and communities, from rural to urban, and increases the productivity and competitiveness of American workers and businesses.