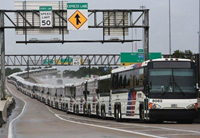 The U.S. Department of Transportation's Federal Transit Administration (FTA) today announced the allocation of $277.5 million in Emergency Relief funding for public transportation systems damaged by Hurricanes Harvey, Irma, and Maria. Approximately $232.3 million will be dedicated to response, recovery, and rebuilding projects, with $44.2 million going toward resiliency projects.
FTA plans to allocate the funds as follows: approximately $223.5 million for Puerto Rico, $23.3 million for Texas, $22.8 million for Florida, $6.7 million for the U.S. Virgin Islands, and $187,000 for Georgia.
"The Department is committed to helping these communities recover from the devastation wreaked by the hurricanes as well as preparing them for future emergencies," said U.S. Transportation Secretary Elaine L. Chao.
Each state or territory will be able to use the grant funding for several major categories, such as emergency operations, damages to transit vehicles and infrastructure, and the cost of resiliency projects to better protect against future disasters. Costs that have been incurred during emergency operations are eligible for reimbursement.
"Public transportation played a critical role in providing emergency support and evacuations in response to these catastrophic hurricanes," said FTA Acting Administrator K. Jane Williams. "FTA will continue to work with our local partners to ensure these funds will help make emergency response and preparedness efforts as effective as possible."
Today's notice also provides guidance and requirements to grant recipients for this allocation of funds under FTA's Emergency Relief Program.
Congress appropriated $330 million for FTA's Emergency Relief Program (49 U.S.C.§5324) in the Bipartisan Budget Act of 2018, passed in February 2018.
About the U.S. Department of Transport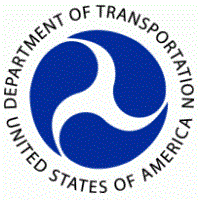 The mission of the U.S. Department of Transportation (DOT) is to ensure our Nation has the safest, most efficient and modern transportation system in the world, which improves the quality of life for all American people and communities, from rural to urban, and increases the productivity and competitiveness of American workers and businesses.