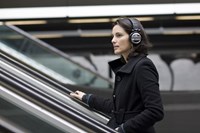 U.S. Transportation Secretary Anthony Foxx announced today $300.3 million in grants to 32 University Transportation Centers (UTCs) to advance research and education programs that address critical transportation challenges facing our nation. The announcement includes awards of up to $72.5 million for Fiscal Year (FY) 2016. Subsequent awards using Federal FY17 - FY20 funding will be made annually, subject to availability of funds and grantee compliance with grant terms and conditions.
"Our nation faces unprecedented challenges from population growth, a changing climate, and increasing freight volumes. Universities are at the forefront of identifying solutions, researching critical emerging issues, and ensuring improved access to opportunity for all Americans," said U.S. Transportation Secretary Anthony Foxx. "This competition supports the future transportation workforce by providing students with opportunities to take part in cutting-edge research with leading experts in the field."
The work of UTCs will help the United States meet the impacts outlined in Beyond Traffic, a draft report documenting trends and challenges to the nation's transportation system over the next 30 years. Combined with the Smart City Challenge, a $40 million competition - which will create a fully integrated, first-of-its-kind city that uses data, technology and creativity to shape how people and goods move in the future - and programs such as the Advanced Transportation and Congestion Management Technologies Deployment Program and the Mobility-on-Demand Sandbox, the Department is leveraging multiple programs to bring innovative transportation solutions to cities across the country.
The Fixing America's Surface Transportation Act (FAST Act) specifies six research priorities which UTCs selected through this competition must address: improving mobility of people and goods; reducing congestion; promoting safety; improving the durability and extending the life of transportation infrastructure; preserving the environment; and preserving the existing transportation system. Nine of the grantees selected through the competition are new recipients of UTC Program grants. Thirty partners in the grantee consortia are Minority Serving Institutions, and seven partners are two-year institutions.
Consistent with the FAST Act, the UTC program supports applied and academic research on national transportation priorities at up to 35 competitively-selected colleges and university consortia across the United States, currently encompassing over 100 institutions of higher education. This year, for the first time, two-year institutions of higher education were eligible to partner in the UTC consortia. UTCs work with regional, state, and local transportation agencies and private sector partners to help find solutions to challenges that directly impact their communities and affect the efficiency of the nation's transportation system, as well as to educate the next generation of transportation leaders.
About The US Department of Transportation
The mission of the Department is to serve the United States by ensuring a fast, safe, efficient, accessible and convenient transportation system that meets our vital national interests and enhances the quality of life of the American people, today and into the future.