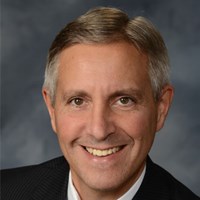 Raymond Leduc is appointed as President of Nova Bus and Prevost. He will be responsible for Nova Bus, Prevost and Volvo bus brands in Canada and the United States. He will lead the strong team behind these three brands to continue to expand and grow the business.
"I am delighted to welcome Raymond Leduc to our North America organization. Raymond Leduc represents a valuable addition to our team and I have full confidence that his experience, customer focus and leadership will significantly benefit the continued success of our threes brands in North America" said Ralph Acs, Senior Vice President, Volvo Buses, Business Region Americas.
"Joining the Nova Bus and Prevost team is truly exciting for me as I firmly believe that the bus industry offers ideal transit solutions to the economic, social, and environmental challenges faced by ever-growing cities" mentioned Raymond Leduc, President Nova Bus and Prevost.
Raymond Leduc brings to Volvo extensive experience, with over 30 years in various leadership positions, in international companies such as Bell Helicopter and IBM Canada. His appointment was effective on February 1st and he will be located in Saint-Eustache, Quebec, Canada.
About Nova Bus
Nova Bus is a leading provider of sustainable transit solutions in North America. Its portfolio includes hybrid electric buses, high-capacity vehicles and integrated intelligent transportation systems. Following its Electro Mobility strategy, Nova Bus is moving forward with the electrification of its vehicle key components to reduce fuel consumption and emissions. Nova Bus is part of the Volvo Group.
About Prevost
Prevost is a leading North American manufacturer of high-end commercial motorcoaches and the world leader in the production of the highest quality coaches for conversion. Prevost has its main manufacturing facilities in Sainte-Claire, Quebec and a commuter coach assembly line in Plattsburgh, New York. With the most extensive network in the United States and Canada, Prevost Parts and Service includes 11 strategically located service centers, more than 150 Prevost-trained and certified service providers, and a comprehensive parts network serving all makes and models. Prevost is part of the Volvo Group, a world leading manufacturer of trucks, buses, and construction equipment as well as marine and industrial engines.