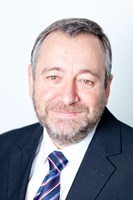 We all want to see our cities functioning better. With urban populations increasing rapidly, and 70% of the global population expected to be living in cities by 2050, we have to come up with better ways of making our cities more liveable.
In short, a smart city is the meeting of urban planning, with technology. A fundamental requirement is an Intelligent Transportation System (ITS). Singapore, Amsterdam and London, to name a few, have already implemented ITS to deliver city wide mobility services and are reaping the benefits.
London was recently listed as the UK's smartest city by Huawei's UK Smart Cities Index, the city's transport innovations called out for driving growth and delivering a better quality of life.
Creating a smart city begins with understanding the behaviours of city residents, before providing them with the information they need to make 'smart' decisions.
The current user experience
Talk to many travellers, and they'll tell you their gripes are with delays. Looking for a parking space, waiting for a train or bus – it remains a huge irritant.
Many city dwellers are trying to look beyond these issues and believe in a future that includes driverless cars. We spoke to 1200 city commuters around Europe, and found a large number of those surveyed expected to be using an autonomous vehicle by 2025.
The prospect of driverless cars is an interesting one, but what this feedback indicates is a frustration with how cities are currently functioning. Way before we get to 2025, transport policy makers will be challenged to align the needs and demands of residents to the planning and delivery of city-wide services.
Look at 'Generation Z' and you'll see the importance of mobility to 18-24 year olds: 63% now use their smartphone or tablet as the primary device for planning journeys around their city. Around four in ten are already using cashless payment methods (including contactless and apps), and around a third of app users do so to get timetable and traffic updates and book journeys.
Users are struggling with queues and traffic jams, so are naturally taking steps to make their commute easier. With the preference for faster, easier transportation clear, this has to be a key consideration when designing the services that people need.
Building a smart city on data
The future of smart cities starts with one thing: integrated data. Integration is vital if we are to harvest information from the mountains of data that are being created by payment terminals, cameras or tweeted by commuters, to name three examples. We have, up until now, introduced new and isolated back office systems for each operation.
This will have to change and data sets will have to be brought into a central resource.
In reality, these back office systems hold similar data and manage similar transactions. There are no technical constraints involved in having a back office system support many services. And the upshot is the ability to transform mobility in cities. It will allow us to optimise connections between modes for faster travel times, minimise the cost of operation and increase convenience based on data analytics of actual travel behaviour.
Delivering better information services is driven by real-time data – for any journey, time of day, or mode of transport; and producing connected systems that are ready for the transport users of the future.
The Hollywood example
To see much of this in action, Los Angeles is the place to visit. It benefits from a smart parking management and information system (Xerox's Merge Platform) which has seen it install sensors in on-street parking spaces across a large downtown area. It combines data from on-street parking spaces and off-street car parks to provide an integrated view. Data analytics are used to monitor parking maintenance, revenue and occupancy and by applying a dynamic pricing algorithm, a more well-adjusted use of parking is achieved.
The results? A 10% reduction in parking-related congestion caused by drivers circling looking for a free space. A similar system in the UK would support better management of transportation and meet our key commuter concerns, while helping our urban spaces to become less congested and polluted.
The technology for the smart city exists today. The real challenge is to make this available and to change people's behaviour.
As cities become smarter, people will be required to adapt. This is why we must remove barriers by making the entire experience more attractive, including the cost, ease of payment, safety, convenience, reliability, flexibility, and the ease of changing transport.
All of this requires budgeting, planning, negotiating, and having a sophisticated understanding of the behaviours of the people in that city. But to put an end to my traffic jam nightmares, and all the other frustrations we experience when travelling in our cities, it's more than worth it.
About Xerox
Xerox is helping change the way the world works. By applying our expertise in imaging, business process, analytics, automation and user-centric insights, we engineer the flow of work to provide greater productivity, efficiency and personalisation. Our employees create meaningful innovations and provide business process services, printing equipment, software and solutions that make a real difference for our clients and their customers in 180 countries. On January 29, 2016, Xerox announced that it plans to separate into two independent, publicly-traded companies: a business process outsourcing company and a document technology company. Xerox expects to complete the separation by year-end 2016.
Xerox's European public transportation and fare collection centre of excellence is located in Valence, France.