Axonis is a metro system able to carry between 10,000 and 45,000 pphpd which is easy to insert into a city, quick to build and driverless – all of which leads to optimised investment, operation and maintenance costs. The system is designed to run on an elevated viaduct, in tunnels or at street level.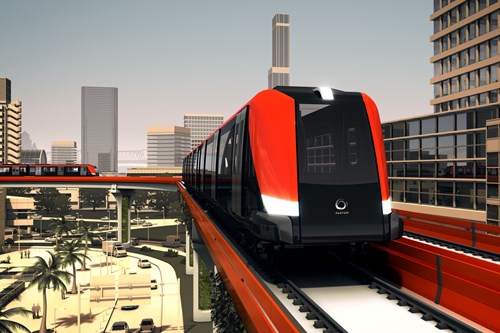 Demographic growth in many cities is outpacing the rate at which public transit systems can be built and put into service. These cities are seeking quick construction, easy urban insertion and improved lifecycle costs.
To meet these needs, Alstom has launched the Axonis integrated metro system. It is composed of industry-standard subsystems and interfaces in order to facilitate upgrades and line extensions.
Easy urban insertion
This steel-wheel system can run on viaduct, underground, at street level, with minimum 45-metre curve radius and up to a 6% gradient.
Fast to build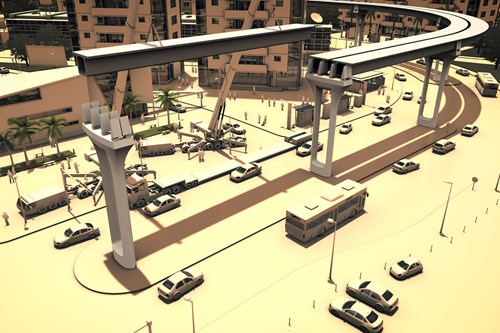 Thanks to its integrated system approach, including the civil engineering and in particular, the solution on viaduct Axonis can enter commercial service in just 3 or 4 years. Alstom's Appitrack technology can also be used to reduce track installation time and thus help the rapid construction of the global system.
Economical to acquire and operate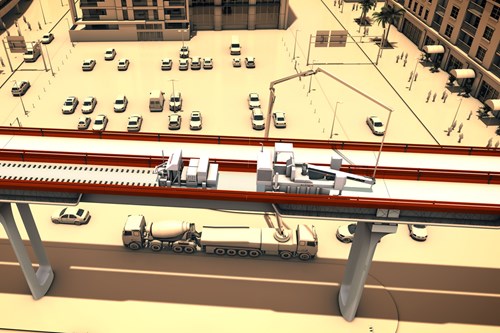 The system is designed to optimise total cost of ownership. To provide the same capacity, Axonis will be less expensive than a traditional system. The viaduct is made of precast girder boxes, which are easy to install, resulting in reduced overall construction costs.
In driverless mode, Axonis enables system operating costs to be greatly reduced. The energy consumption of the whole system is also reduced thanks to the Hesop reversible substations, the smooth and optimised driverless system as well as the 100% electric braking system up to 0 km/h.
Non-proprietary and easy to expand
The Axonis metro system uses a non-proprietary standard track (UIC-1435 mm gauge), permitting operators to easily increase capacity and develop line extensions.
Safety and comfort for all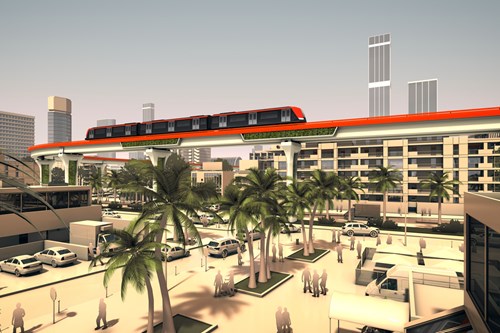 Axonis features the highest safety measures and the Metropolis metros deliver best-in class reliability and comfort for passengers.
About Alstom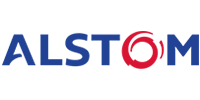 A leading promoter of sustainable mobility, Alstom Transport develops and markets the most complete range of systems, equipment and services in the railway sector. Alstom Transport solutions include rolling stock, signalling, services and infrastructure which can be offered separately, bundled or supplied as fully integrated solutions.
Alstom Transport's portfolio of products and solutions are optimised to make life easy for passengers (safety, availability, comfort, information systems…). They also take into account lifecycle costs, from design to recycling through to maintenance and energy consumption.
Thanks to Alstom Transport's strategy of expanding its local presence via various types of partnerships and agreements such as joint ventures, strategic partnerships or Alstom industrial sites, the company is close to its customers worldwide. Alstom Transport is present in over 60 countries and employs around 28,300 people.