The moovel lab, an interdisciplinary team of the moovel Group, has published its new project 'Flights to Rome'. For the first time ever, the entire global mobility network comprising air and road infrastructure is displayed in a single image, the 'Flights to Rome' data visualization.
Do all roads lead to Rome? This question inspired the moovel lab team and underpins its 'Roads to Rome' project and ' Flights to Rome' successor project. While 'Roads to Rome' traces land arteries, 'Flights to Rome' integrates the third dimension: mobility in the sky.
The team combined OpenStreetMap data with the worldwide flight network to visualize the global road and air traffic mobility network. The moovel lab team used this data as the basis for a worldwide intermodal routing graph in order to realistically calculate the fastest combined air and road route. The result is a visualization that, for the first time, shows the journey from A to Rome across the entire planet.
"A closer look at the saying 'All roads lead to Rome' reveals an interesting mobility proposition that simply begs engagement on a very large scale," says Benedikt Gross, Design Director at the moovel lab. "With 'Flights to Rome' it was possible for the first time to link roads and the flight network intermodally."
The varied contouring of the arteries is based on a complex algorithm, which takes into account 712,425 starting points with Rome as destination, and 3,573,863 flights. The team also researched Tokyo and New York as destinations. The road data are based on OpenStreetMap (OSM). Similar to the Wikipedia principle, anyone can create and edit map contents in OSM. The flight network is based on flight movements recorded from January 9 to 15, 2017, by the Swedish company Flightradar24.
Roads to Rome won the German Design Award Special 2017 and the Kantar – Information is Beautiful Award 2016.
About Daimler Buses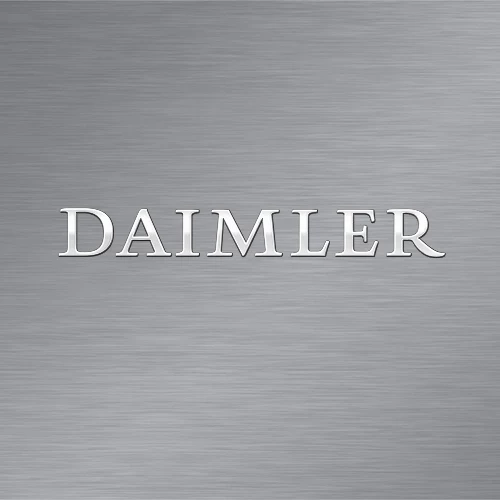 The Daimler Buses division with its brands Mercedes‑Benz and Setra is the undisputed industry leader in its core markets in the segment for buses above 8 metric tons. The division's product range comprises city and intercity buses, coaches and bus chassis. As the leading bus manufacturer in its core markets of Western Europe and Latin America, Daimler Buses focuses on supplying innovative and environmentally responsible products that meet its customers' business requirements. Higher sales of complete buses and progress made with additional efficiency measures led to a significant increase in earnings in 2014. A decline in demand for bus chassis in Latin America due to difficult market conditions in the region had a negative effect on unit sales, especially in the second half of the year. During the year under review, we once again improved our product portfolio with some important innovations.