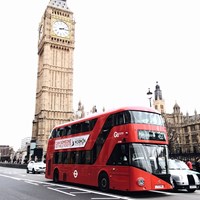 People across the UK are being urged this week to show their support for buses. Hundreds of organisations will come together to demonstrate the vital role their bus plays in their communities at the start of Catch the Bus Week 2018.
Catch the Bus Week – spearheaded by Greener Journeys – aims to raise awareness of the vast economic, environmental and social benefits of taking the bus. The initiative, now in its 6thyear, urges passengers, bus operators and local authorities to work together to encourage the switch from car to bus.
It comes as Greener Journeys publishes the first part of a new study by Arup into the transformational impact of bus investment on local economies, outlining how every £1 invested in local bus infrastructure can deliver more than £8 in wider economic benefits, and 23% of car users could be encouraged to switch to buses if buses were quicker and more reliable.
The study comes at a time when local authorities across the country continue to publish their plans to tackle rising air pollution in their cities, which is causing 50,000 premature deaths a year. Many have committed to making clean diesel buses a key part of their clean air plans.
EURO VI diesel buses are 95% cleaner than previous models and emit fewer emissions overall than the average diesel Euro 6 car despite having 15 to 20 times the capacity.
But congestion continues to be a major problem. Congestion in the UK's largest cities is 14% worse than five years ago, and DfT figures due to be published this week are likely to show traffic volumes continuing to increase.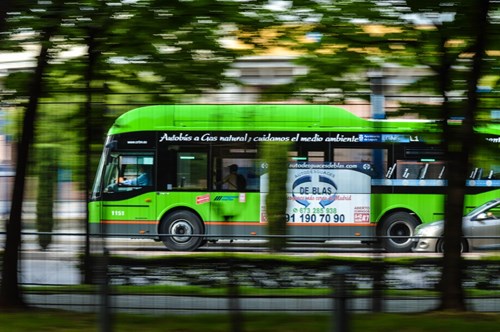 Traffic speeds in city centres are forecast to fall by almost 5mph from 17mph to an average of 12mph by 2030, and significantly slower in peak hours, according to a recent report by Greener Journeys. Buses are the most effective solution – one double decker bus can take 75 cars off the road.
Greener Journeys has been calling on councils and central Government to tackle congestion and target cars and vans, which are the biggest contributors to NOx pollution from road transport. Together they account for 71% of emissions, compared with just 6% for buses and coaches.
This year's Catch the Bus Week will be launched by Nusrat Ghani MP, the Buses Minister, at a photocall in Westminster, with Claire Haigh, the Chief Executive of Greener Journeys, with a Euro VI Routemaster bus supplied by Sir Peter Hendy, the Chairman of Network Rail; and an electric bus provided by TfL.
TfL aims to have 240 electric buses running on the network next year and for all new double-deck buses to be zero-emissions or hybrid, with every single-deck bus in central London to be zero-emission by the following year.
Activities will take place across the country to celebrate the benefits of the bus, including competitions, regional bus tours and bus selfies with the famous Catch the Bus Week giant green hands.
Buses are Britain's most widely used mode of public transport but despite being vital to our society and economy, they don't always get the recognition they deserve. People use buses to get to work, to do their shopping and enjoy leisure activities, helping to boost the economy.
Buses carry more commuters than all other forms of public transport combined, helping to generate £64bn per year for local economies. They also keep families close, protect society's most vulnerable from isolation and connect people in poverty to economic opportunities.
About Greener Journeys

Greener Journeys is a campaign dedicated to encouraging people to make more sustainable travel choices. It is a coalition of the UK's leading public transport organizations, user groups and supporters. It aims to reduce CO2 emissions from transport by encouraging people to switch some of their car journeys to bus or coach instead. Switching from car to bus for just one journey a month would mean one billion fewer car journeys on our roads and would save 2 million tonnes of CO2 every year.