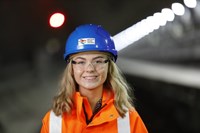 Data is a wonderful thing. It fuels modern business, but how do you take it from its rawest state and turn it into something useful.
New legislation has made it compulsory for all companies in the UK employing more than 250 people to publish details of the gender pay gap within their businesses. More than 10,000 companies have submitted details of their gender pay gaps so far, including many smaller businesses which have voluntarily submitted figures.
At the click of a button, it is now possible to see which companies pay their female employees less than their male counterparts. A huge amount of data has been made available, giving some indication of how the pay of men and women at businesses around the country match up. So how does the rail industry compare?
How is it measured?
Companies have been publishing mean and median measures to illustrate the difference between the gross hourly earnings of male and female employees.
Imagine you were to line up every employee from the lowest paid to the highest earners. The median value, in effect, compares the pay of the middle-earning man and woman, while the mean value takes an average of all the salaries from the lowest to the highest paid.
The median value is often cited over the mean in relation to the gender pay gap because the mean can be skewed by high executive salaries.
As well as looking at hourly pay, the reports also illustrate what proportion of women receive bonuses and what that company's gender bonus gap is.
How does the rail industry compare?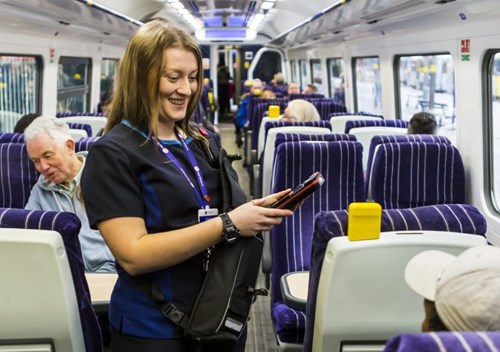 The Office for National Statistics' (ONS) Annual Survey of Hours and Earnings, which was published in October 2017, put the national median pay gap at 9.1 per cent for full-time employees and 18.4 per cent when including part-time workers.
RailStaff's analysis of all of the companies to submit details to date, including those that published figures after the deadline, suggests the national median figure could actually be around 9.3 per cent. In simple terms, this would mean women are receiving £0.91 for every £1 being paid to male employees.
Network Rail falls between these figures on 11 per cent, but the supply chain has a bit more work to do.
Excluding joint ventures and Carillion, the remaining 16 companies included on Network Rail's most recent top 20 suppliers list have all published gender pay gap details. Only three companies reported gaps below 9.3 per cent and only four companies were below the 18.4 per cent ONS average. Many were above 30 per cent, and in one organisation women were being paid just over half of what the men were on average.
Train operators fared slightly better. The average pay gap among 17 train operators we found to have published details was around 20 per cent. This list included Heathrow Express, which was the only operator we found to pay women more than men.
What conclusions can we draw?
Engineering and construction – industries which have historically been male-dominated – were two of the worst-performing sectors, but while the data gives us an accurate picture of how well women are represented across the industry, it has its limitations.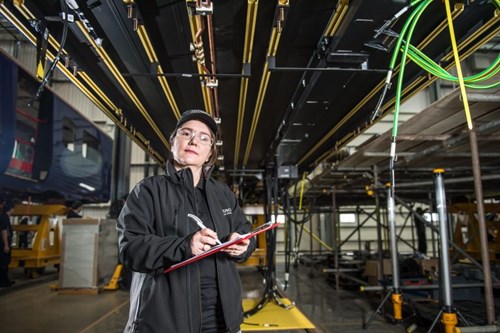 The data doesn't compare pay like-for-like. Although it indicates that in most cases women are being paid less than men on average, it doesn't necessarily mean they are being paid less to do the same job. Women are also more likely to work part-time and, unlike the ONS data, the new figures don't take this into account.
"Although it is rather a blunt instrument, these figures reflect the important issue of under-representation of women in the sector and underscores how common it is that there are not enough women in senior positions or lucrative roles," said the Institute of Mechanical Engineers (IMechE) in a statement.
The data also shows that having a higher percentage of female staff won't necessarily result in a lower gender pay gap. Companies with the lowest pay gaps had women well represented at all levels of the business while some of the largest gaps were at businesses where the majority of female staff were employed in lower-paying roles.
This is illustrated by the Department for Transport (DfT). Although women make up 44 per cent of the DfT's workforce, it still has a median gender pay gap of 16.9 per cent. The reason for this is because there are far more women than men employed in the lowest-paid positions – a situation which is reversed in the highest-paying roles.
Hitachi Rail Europe is one of a small group of rail engineering businesses that has managed to buck this trend. Women only make up 15 per cent of Hitachi's workforce (the industry average is around 16 per cent) yet the median hourly pay is actually 0.6 per cent higher for women.
The reason for this is because women are fairly evenly represented in the top, upper and middle pay quartiles, so if you were to point to the middle-earning man and woman within the company they would be on similar salaries, regardless of how many more men the company actually employs. This was mirrored by other businesses that reported below-average pay gaps.
In the introduction to its report, Hitachi Rail Europe's managing director, Karen Boswell, wrote: "I'm a true believer in the power that comes from bringing together team members with different backgrounds and outlooks. It spurs creativity, innovation and high performance, and women are a critical ingredient in this diversity mix."
"Moreover, there is now sufficient evidence to demonstrate the link between companies with more female executives and higher returns on equity, higher valuations, better stock performance and higher payouts of dividends."
Learning lessons
While some believe that gender pay gap reporting will help begin a debate which will finally address gender imbalances in certain industries, it has its critics.
The Institute of Economic Affairs (IEA) has raised a number of concerns. The think tank has even suggested that companies could be discouraged from hiring more women in junior roles for fear of their own gaps widening further.
Companies with particularly large gender pay gaps could also face unfair demonisation, the IEA fears, even though the presence of a gender pay gap does not necessarily suggest unequal pay or gender discrimination.
Kate Andrews, news editor at the IEA, said: "The gender pay gap reporting measures are worse-than-useless. Not only do they fail to provide any meaningful insight into equal or fair pay between men and women, they also risk damaging well-meaning companies, many of which are helping women move up the ranks through organic measures."
"The pain these reporting measures inflict goes far beyond commercial damage. The gender pay gap is the lowest it has ever been on record. Women have seen a stronger growth in their earnings over the past 20 years, and women who work part-time are, on average, earning 5.1 per cent more than their male counterparts. The extremely misleading nature of this new data is undermining the achievements of working women in Britain, who are a success story through-and-through."
Partnership Railway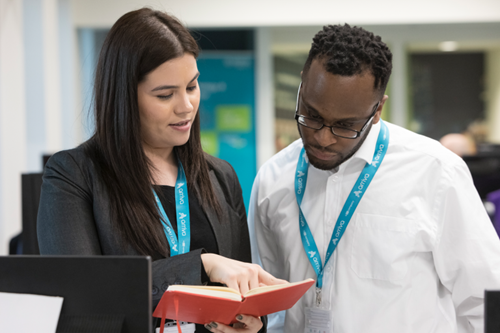 Many of the employers with the highest pay gaps were in industries with a historical gender imbalance. The challenge for these companies is to continue to encourage more women into the sector and ensure that female staff are supported and inspired to progress into senior roles. There are plenty of examples of where this is already happening.
"We know male-dominated industries with women under-represented in the highest paid roles and in highly paid technical and specialist roles tend to have the greatest gender pay gaps. We are determined to change this," said Paul Plummer, chief executive of the Rail Delivery Group (RDG).
"Individual rail companies – passenger and freight train operators, Network Rail and their supply chains – are doing a great deal to promote change. Their plans are being summarised alongside the publication of their gender pay gaps. Beyond this, a great deal more is being done on behalf of the industry by organisations such as NSAR (National Skills Academy for Rail), STAT (Strategic Transport Apprenticeship Taskforce), Women in Rail and Young Rail Professionals (YRP) as well as the Rail Delivery Group."
In October, RDG launched the Partnership Railway – a long-term plan by the industry to maximise the investment in rail. The plan included targets for women in rail and black, Asian, mixed race and ethnic (BAME) representation of at least 20 per cent by 2020.
"From getting girls from school into science, technology and maths subjects to providing on-the-job training for women returning to work, we aim to boost the number of women in every role from train drivers to board directors," Paul added.
"Furthermore, Women in Rail has been running a mentoring programme whereby men and women from the rail sector, from senior and mid managers to executives, have given up to eight hours a year of their time to provide support and guidance to women and graduates within the rail industry. In 2017, this programme saw 200 pairs being matched and has received tremendous feedback from both mentors and mentees."
"I am confident that these initiatives – coupled with a £250 million-a-year investment in training – will create a diverse workforce that reflects the communities it serves and play a key role in cutting the gender pay gap."
To find out how your company compares, visit gender-pay-gap.service.gov.uk
About Rail Media
We are Rail Media and we create opportunities to connect – whether it's connecting you to industry news, with like-minded professionals or even with that ideal candidate for a role in your company. We keep you connected with the latest developments and projects within the industry, through reading one of our magazines or by attending one of our many events.