Rolling Stock
Electric Locomotives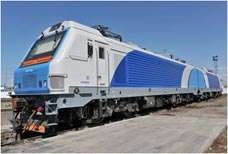 CNR produces a family of AC propulsion electric locomotives with high tractive power capable of drawing more than 5,000 tons with a single locomotive. CNR manufactures 10,000 kW electric locomotives, the most powerful ones in the world.
The HX series is a new AC drive electric locomotive for freight traffic, which including HXD2 family and HXD3 family. The 7,200 KW and 10,000 kW locomotives feature high tractive power capability for drawing over 5,000 tons with a single locomotive. The HXD2 electric locomotives with 10,000 kW featured good performance in hauling 20,000 tons coal train on Datong-Qinhuangdao line on 16 January 2008. The modified 9,600 kW locomotive БКГ-1 AC are made for Belarus.
The SS range of electric locomotives features microprocessor control and anti-slip braking. The SS4G and SS3B eight-axle double units are suitable for heavy haul freight service; The SS7 series is used for high-speed passenger service. The SS7E is the modular mass transit solution which addresses the need for high speeds.
Type БКГ-1 Electric Loco. for Belarus
Type HXD2B Electric Locomotive
Type HXD2 Electric Locomotive
Type HXD2C Electric Locomotive
Type HXD3 Electric Locomotive
Type HXD3B Electric Locomotive
Type SS7E Electric Locomotive
Diesel Locomotives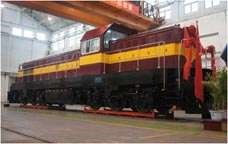 CNR designs and manufactures a wide range of railway freight and passenger diesel locomotives based on its own intellectual property. Flexible and economical, these locomotives embody decades of experiences and expertise in manufacturing. Based on proven design and engineering standards, they can easily be tailored to individual customer needs. CNR manufactures 4,660 kW diesel locomotives, the most powerful ones of its kind in the world.
The HX range of diesel-electric locomotives is a result of cooperation with EMD. The 4,660 KW locomotives feature high tractive power capability for freight traffic.
The DF range of diesel-electric locomotives, with a four-stroke turbocharged diesel engine and AC/DC transmission, are the main types of main line locomotive for both passenger and freight traffic. They run on three-axle bogies with roller bearings. The traction motors are fully suspended with hollow shaft quill drive.
Types DF4D, DF8B are designed for heavy-duty freight trains. Types DF4D, DF10F and DF11 for high-speed passenger service and Types DF5 and DF7 for shunting work. Type DF4DJ is equipped with AC traction equipment and IGBT converters.
The GK range of diesel locomotives are intended for shunting and industrial applications. Many have hydraulic transmission and have a B-B configuration to suit tight curves.
The CK series diesel locomotives are designed for markets other than China and feature a lower axle load; examples are in operation on the narrow-gauge or broad-gauge railways of Argentina, Angola, Congo (B), Congo (K), Cuba , Estonia , India, Iran, Iraq, Libya, Malaysia, Mongolia, Myanmar, New Zealand, Korea , Nigeria, Pakistan, Saudi Arabia, Sierra Leone, Liberia, Tanzania, Turkey and Vietnam.
Type DF7G-E Diesel Loco. for Estonia
Type CKD4B Diesel Loco. for Mongolia
Type CKD6B Diesel Loco. for India
Type DF10DDB Diesel Loco. for Saudi Arabia
Type CKD8E Diesel Loco. for Malaysia
Type DF7G-C Diesel Loco. for Cuba
Type CK1E Diesel Loco. for Vietnam
Type CK6E Diesel Loco. for Congo (B) & Angola
Type CK6E1 Diesel Loco. for Angola
Type CKD7C Diesel Loco. for Congo (K)
Type CKD0 Diesel Locomotive for Turkey
Type CKD7 Diesel Loco. for Myanmar
Type CKD8A Diesel Loco. for Nigeria
Type CKD8B Diesel Loco. for Tanzania
Type CKD9B Diesel Loco. for New Zealand
Type CKD9 Diesel Loco. for Pakistan
Type DF4D Diesel Loco. for Iran
Type DF10FI Diesel Loco. for Iraq
Type CKD4A Diesel Loco. for North Korea
Type DF4D Diesel-electric Locomotive
High Speed Trains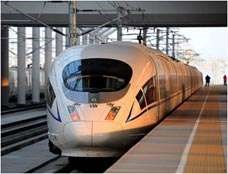 CNR has developed high-speed trains of speed at 200 km/h and over 300 km/h in order to meet the demand of high-speed intercity transportation service. With high capacity, comfortable sitting, cutting edge technology, high reliability, long intervals between overhauls and long life time, CNR products represent the future of high-speed trains.
CRH380BL 380km/h High Speed Train
CRH380CL 380km/h High Speed Train
CRH3 350 km/h High Speed Train
CRH5 250 km/h EMU with distributed power
Multiple Units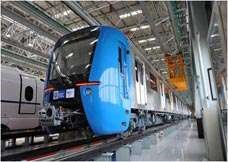 CNR offers its customers the solution aimed to maximize their mobility. With optimized carbody and bogie design of reduced weight and enhanced strength, the multiple-unit train provides superior reliability and comfortable sitting.
EMU for Brazil
Type KZD2 "Chuncheng" EMU for Kunming
DMU for Ghana
Type NZJ2 "Shenzhou" Double-deck DMU
Type SYZ25 "Lushan" Double-deck DMU
"Jinlun" Double-deck DMU
Metro Cars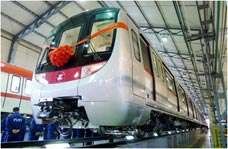 CNR metro cars adopt lightweight carbody made of stainless steel and aluminum, Automatic Train Supervision System (ATS) and Automatic Train Protection System (ATP). They feature high reliability, availability, less maintenance and low life time cost. Delivering type A metro cars to Hong Kong MTR and Saudi Arabia marks CNR's entrance into the high-end international markets.
Metro Cars for Hong Kong
Metro Cars for Saudi Arabia
Metro car for Argentina
Metro car for Brazil
Metro Cars for Thailand
Metro Cars for Line 1 of Tehran
Metro Car for Line 10 of Beijing Subway
Metro Car for Line 5 of Beijing Subway
Metro Car for Line 2 of Beijing Subway
Metro Car for Tianjin
Metro Car for Line 2 of Tianjin
Metro Car for Shanghai Line 1
Metro Car for Shenyang
Metro Car for Line 2 of Xi'an
Metro Car for Guangzhou
Metro Car for Shenzhen
Metro Car for Guangzhou-Foshan Line
Mass Transit Vehicles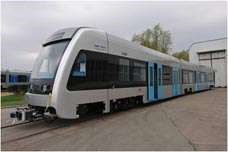 CNR develops and manufactures modern mass transit vehicles which offer low-level access, clear view, low noise and comfort. Design feature include bolsterless bogie, aluminum floor, automatic drive, driverless system and VVVF propulsion. CNR products relieved the crowdedness of traffic in large cities.
LRV for Mashhad, Iran
Linear-motored Train for Beijing Airport
100%Low Floor LRV with Aluminum-bodied
100%Low Floor Tram
Low Floor LRV for Changchun
Type DL6W LRV for Dalian
Type QKZ2 Monorail Car for Chongqing
Medium-low Speed Maglev Car
Type DKZ6 Commuter Train for Beijing
Rapid Trainset Vehicle for Tianjin
mmuter Train for Wuhan
Type FG AC Drive LRV for Dalian
Coaches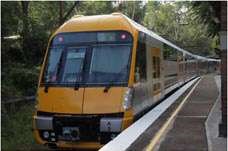 Safety, reliability, speed and comfort are the top priority for passenger coaches. For over 60 years, CNR has concentrated its effort on the development of high quality and environmentally friendly coaches. Currently, thousands of quality products equipped with non-flammable interior material, compact vacuum toilets, automatic train supervision system (ATS) has been supplied to MOR and customers around the world.
Double Deck Coaches for Australia
Double Deck Coaches for Iran
Coaches for Kazakhstan
Coaches for Turkmenistan
Coaches for Mongolia
Coaches for Bangladesh
Coaches for Sri Lanka
Coaches for Pakistan
Type 25T Passenger Coach
Type 25K Passenger Coach
Type 25G Passenger Coach
Components
CNR serve rail component market through its activities in the fields of diesel engine, motor, locomotive, coach, wagon, forgings and castings. Our expertise lies in designing and manufacturing a comprehensive range of components, while we maintaining good quality, reasonable price and quick turnarounds. We can provide a cost-effective and timely solution to parts or components that are mechanical or electrical, moulded, forged or finished, metal or non-metal.
We maintain a close working relationship with every customer - from design to delivery - to assure that their performance needs are met, no matter the crankshaft is slated for a high performance locomotive or a hard working wheel-set performing critical duty. We adopt professional assistance with CAD/CAM to process a variety components suited to customer's needs and peculiarities. If customers provide us with drawings, samples, or materials, our engineering and product development department will then enhance the work to maximize quality and effectiveness.
Motors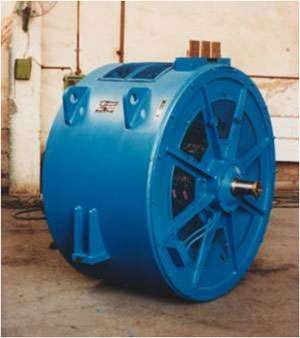 We are a leading supplier of manufacturing traction motors and generators for locomotive, urban rail vehicle, oil drilling machine, mining machinery, metallurgical machinery and wind-driven generator.
Our traction motors have been developed by the latest findings in electromagnetic design, construction, insulation and ventilation engineering and of the abundance of experience in manufacturing direct current machines. At the same time, the desire of our customers for low maintenance expense and high reliability as well as long life has been taken into account.
Our products have been exported to worldwide like USA, Canada, Egypt Switzerland and Russia. We can also repair and improve the existing traction motors and generators according to the customer's requirements. We offer the customer a high value and cost effective motor or generator.
Type TQFR-3000E Synchronous Main Alternator
Type JF204D Synchronous Main Alternator
Type ZD109D DC Traction Motor
Type ZD106A DC Traction Motor
Rotating for DF11G Diesel Loco.
Pulsating Current Traction Motors
Type JGL405F Exciter
Type ZQF-80 Dynastarter
Type JQF409S Synchronous Dynastarter
Type ZQDR-310 DC Traction Motor
Type YZ141B Traction Motor
Type ZD111 Pulsating Current Traction Motor
Type YJ105A Asynchronous Traction Motor
Type YJ90 Asynchronous Generator
Type YJ85A AC Traction Motor
Type YJ92A Asynchronous Traction Motor
Type YJ87A Asynchronous Traction Motor
Type YZ22 DC Traction Motor
Type JD115 Asynchronous Traction Motor
Type YZ08F DC Drill Motor
Electric Control Equipment
CNR offers customers electric control equipment for electric locomotive, diesel locomotives, coaches, metro cars, etc, which include locomotive power rectifier panel, converter and inverters, network control products, traction and control integration products, passenger-related information technology, high power rectifier diodes and thysistors, contractor, etc.
Design capabilities and software include AutoCAD and Finite Element Analysis. Generally, customers provide us with initial drawings of the desired products, our engineering and development department will then enhance the design to maximize quality and effectiveness.
We have a history of maintaining excellent relations with customers based on quality and performance. Yet, we are developing even closer customer relations and taking role in the total supply and manufacturing. We are accessible to all customers and invite all customers current and potential to visit our current systems and production.
Locomotive Power Rectifier Panel
Metro Control Equipment
2Q213 traction and auxiliary converter for CRH5 ...
Converter and Inverters
Power Device Compartment
Control Equipment
1700kVA Traction Inverter
Master Operation Desks
Rectifier Diodes and Thysistors
Contractors
Power/Electronic Products
Electropneumatic Brake System
HXD2B Electric Loco. Control & Monitoring System
Braking System for Metro
ACU Main Plate
Locomotive Components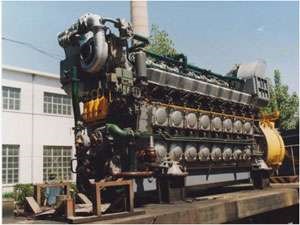 We offer customers a complete range of locomotive components, systems, and services covering design and manufacture of diesel engines, motors, air compressors, turbochargers, water pumps, oil pumps and power/electric products, as well as other products while maintaining good quality, reasonable price and short delivery time.
Type 16V240ZJE Diesel Engine
Type 16V240ZJD Diesel Engine
Type 12V280ZJ Diesel Engine
Type 12V240ZJ6E Diesel Engine
Type GM16V265H Diesel Engine
Type 16RK215T Diesel Engine
Type DH Hydraulic Changeover Transmission
Type YB480 Hydraulic Converter
Type YB530 Hydraulic Converter
YOT700FV Speed Regulated Hydraulic Coupler Trans...
YO750 Hydraulic Coupler Transmission Device
YO750 Speed Regulated Hydraulic Coupler Transmis...
Type YB900 Hydraulic Converter
Hydraulic Transmission Box
Type NSG177 Screw Air Compressor
TypeNSG242(S) Screw Air Compressor
Screw Air Compressor
Screw Air Compressor
Screw Air Compressor
Screw Air Compressor
Vehicle Components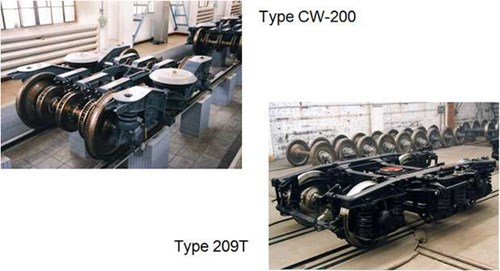 CNR serves the component market through its activities in the fields of bogies, air springs, tight-lock couplers, draft gears, brake equipment. Our expertise lie in the design and manufacture of a comprehensive range of components while maintaining good quality, reasonable price and quick turnarounds.
Coach Bogies
Wagon Bogies
Wagon Bogies for Vietnam
Wagon Bogies for India
160 km/h Wagon Bogies
Wagon Bogies
Wagon Bogies
Wagon Bogies
Bogie Parts
Couplers
Tight-Lock Couplers
Air Springs
Dampers
Elastomeric Buffers
Draft Gears
Distributing Valves
Brake Equipment
Cooling Equipment of Power Van
Air Dryers
Type JBY-80 Pressurized Flush Toilet System
Casting & Forging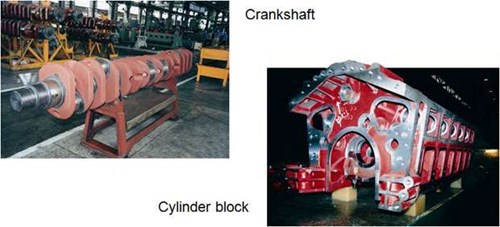 CNR can offer "One Stop Shop" service for custom ferrous and non-ferrous open die, closed die, rolled ring and extruded forgings. We know metal and how to best produce it for highly specialized applications. We can provide a cost-effective and timely solution for forge bars, rings, hubs, blank, step-down shafts, or spindles, hollows, torch cut contours, or custom-shaped parts. High strength, long life parts optimized in terms of both mechanical properties and structural integrity are, today, produced in sizes ranging from a few pounds to tons in weight. Some commonly forged part applications for railcars include high quality crankshafts, connecting rods, pistons, water jackets, gears, couplings, cardan shafts, flanges and hubs.
CNR manufacture highly engineered metal castings for a variety of products, including engines, motors, locomotives, passenger coaches and freight wagons. We have the ability to produce castings from a wide selection of materials, including carbon, low-alloy, high-alloy and stainless steel, gray, ductile, nodular, alloy and non-ferrous alloy iron, aluminum, zinc and copper, and the ability to manufacture parts in a variety of sizes, ranging from small die cast components for piston ring weighting a few ounces to large steel castings weighting up to 32 tons.
Combining over 100 years of metal casting knowledge with the finest materials, latest technology and best quality, we have strong capability to deliver worldwide. We currently export to Europe, USA, Japan, Korea and India conforming to international standards and/or customers' specifications.
With the annual production capacity of nearly 130,000 tons of steel castings, 40,000 ton of iron castings and 4,000 tons of non-ferrous metal castings, we offer professional assistance with a new casting design or modification to customer's existing parts. For customer's special requirements, we are available for in-time assistance and door-to-door service. Our ultimate goal is to provide our customers with the best service and high quality at a competitive price. We stress partnerships with our clients and make efforts to create the example of win-win relationships, where everyone wins!
Ductile Iron Castings
Worm Iron Casting Cylinder Heads
Housing Castings
Aluminum Castings
Investment Castings
Steel Casting Wheels
Brake Shoe and Wedges
Diesel Engine Forging Parts
Forgings
Forgings
Springs