Hyundai Rotem Railway Division has supplied various types of railway vehicles, including EMUs, high speed trains, LRVs, DMUs, locomotives, and passenger coaches and freight wagons, to 35 countries across the world. It has localized the core electrical equipment of railway vehicles including train control management systems(TCMS), traction motors, propulsion systems, and auxiliary power units. Hyundai Rotem has expanded its business to integrated railway systems business, which include signaling, communications, electricity, PSD system and aftermarket Rail Services such as rolling stock Maintenance, Modernization and Parts & Repairs.
Electric Multiple Units (EMU)

Electric multiple units are widely used in inter-city and metropolitan transportation. Hyundai Rotem's EMUs have adopted various carbody materials, including mild steel, stainless steel and aluminium.
Hyundai Rotem concentrates its efforts on safe and comfortable transportation by applying special interior materials with excellent fire-resistant performance, which are equivalent to the materials used on aircrafts.
Hyundai Rotem produces EMUs through the design verification procedures, including the updated technology for the analysis of carbody and bogie strength, and digital mock-up verification steps before mass production.
ITX-Saelmaeul Intercity EMU
Seoul Line 2 EMU
Seoul Line 3 EMU
Seoul Line 9 EMU
KORAIL Gyeongbu Line EMU
Incheon Int'l Airport Line EMU(General type)
Incheon Int'l Airport Line EMU(Express type)
Incheon Line 1 EMU
Shinbundang Line Driverless EMU
KORAIL Gyeongchun Line EMU
Daegu Metro Line 2 EMU
Busan Metro Line 3 EMU
Gwangju Metro Line 1 EMU
Philippines Manila Line 2 EMU
India Delhi RS3 EMU
India Hyderabad EMU
Hong Kong TC Line EMU
Kazakhstan Almaty EMU
Malaysia Express EMU
New Zealand Wellington Matangi EMU
Turkey TCDD EMU
Turkey Marmaray EMU
Greece Athens Metro Series 3 EMU
Ukraine Intercity Express EMU
Brazil Rio de Janeiro Central EMU
Brazil Sao Paulo Line 4 EMU
USA Philadelphia SEPTA EMU
Tunisia SNCFT EMU
KORAIL Gyeongchun Line Double-deck EMU
High Speed Trains

With population density increasing due to urbanization, the demand and necessity for high speed vehicle services are also on the rise.
Based on its success in development of the 350km/h Korean high speed train, Hyundai Rotem manufactured KTX-Sancheon, the world's fourth commercial high speed train. In 2012, it also succeeded in developing the 430km/h next-generation high speed train(HEMU-430x) with distributed traction system.
Also, Hyundai Rotem has secured the 250km/h high speed train technology, completing the full line-up of 250km/h, 330km/h and 430km/h high speed train models.
Next Generation High Speed Train (HEMU-430X)
Gyeongbu Line High Speed Train (KTX)
KTX-Sancheon
Honam Line High Speed Train
Light Rail Vehicles (LRV)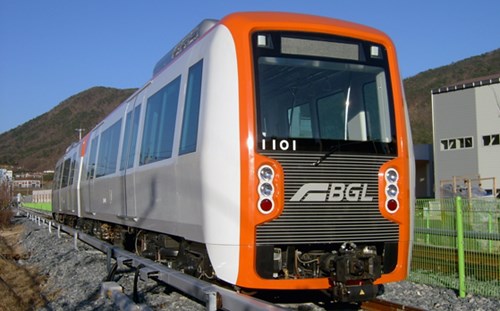 The Light Rail Vehicle (LRV) is a new type of urban transportation systems with the capacity between the subway and the bus. It is an economically efficient transit system with reduced operating costs through fully automated operations with a driverless system.
Furthermore, it is a future-oriented transportation system that can be affordably applied to downtown areas thanks to the excellent curving performance realized by the articulation system.
Busan-Gimhae Line Driverless LRV
Canada RAV Driverless LRV
Turkey Otogar LRV
Incheon Line 2 Driverless LRV
Ui-Sinseol Line LRV
Maglev

The Magnetically levitated vehicle is a train that levitates above a rail with power of electromagnets. Since it does not make any physical contact with the track, it has excellent acceleration/deceleration performance, lower curve radius requirement, and less noise and vibration.
The track for a Maglev is much slimmer and less costly to build compared to conventional rail tracks. Also, maintenance costs are significantly lower because the components of Maglev are hardly worn out.
As part of a national R&D project (2006-2013), Hyundai Rotem developed an urban MAGLEV, which has operated since September 2014 on the 6.1km long section on the Incheon International Airport line. The vehicle with 100% domestic technologies is the world's second commercialized urban MAGLEV.
Incheon International Airport MAGLEV
Daejeon National Science Museum MAGLEV
Trams

The tram offers an appealing alternative to existing forms of transport and can reduce CO2 emissions and traffic congestion.
Hyundai Rotem succeeded in developing a tram system that can be operated both with and without catenary thanks to batteries fitted into the vehicle. Also, its catenary-free operation let them not defile the appearance of the streets.
Furthermore, Hyundai Rotem has improved the platform accessibility of pedestrians and ensured that people using wheelchairs or strollers can easily get into and out of trams by developing 100% low-floor technology, that differentiates trams from subways or high-level LRVs.
Catenary-free Low-floor Tram
Diesel Multiple Units (DMU)

Hyundai Rotem has developed and supplied diesel multiple units suitable to mid- and long-distance trips.
With the accumulated technologies over the years, Hyundai Rotem assures clients of safe commercial use with comfortable ride quality. Hyundai Rotem designs and manufactures customized DMUs, giving flexibility to the basic formation.
Ireland IE DMU
Turkey TCDD DMU
Syria CFS DMU
Locomotives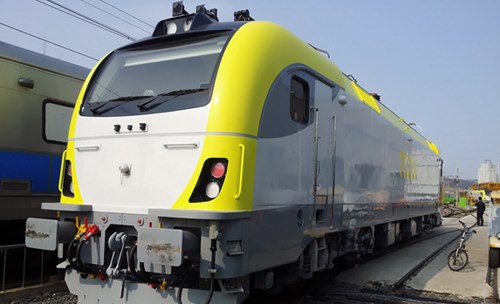 With accumulated technical experetise and improved manufacturing methods, Hyundai Rotem's disel-electric locomotive has proven its reliability and quality excellence.
Hyundai Rotem's new electric locomotive model can run at a maximum running speed of 150km/h on electrification section of AC 25 kV 60 Hz, coupled with 700-ton passenger coaches. It has also been designed to run under the climate condition of -35 ~ 45℃. Beginning with Turkey, Hyundai Rotem made inroads into overseas electric locomotive market and the company is meeting various customer needs with customized locomotive design which suited to each region.
Turkey TCDD Electric Locomotive
KORAIL Disel-electric Locomotive
KORAIL Electric Locomotive
KORAIL Freight Electric Locomotive
Bangladesh Diesel Locomotive
Passenger Coaches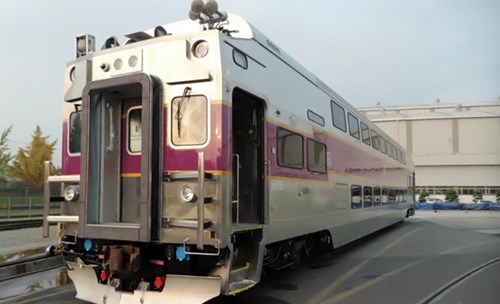 Safety, high speed, and ride comfort with low operating and maintenance costs are the most important factors for passenger coaches.
Hyundai Rotem has made efforts to develop high quaility passenger coaches over the years. For example, Hyundai Rotem's bi-level passenger coaches, which run in Southern California and its suburban neighborhood, applied the CEM (Crush Energy Management) technology that minimizes the loss of life by absorbing frontal impact energy.
Hyundai Rotem has supplied passenger coaches of various classes to many countries throughout the world.
US Boston Double-deck coach
US SCRRA Double-deck coach
US SFRTA Double-deck coach
Saudi Arabia Coach/Generator Car
Electrical Equipment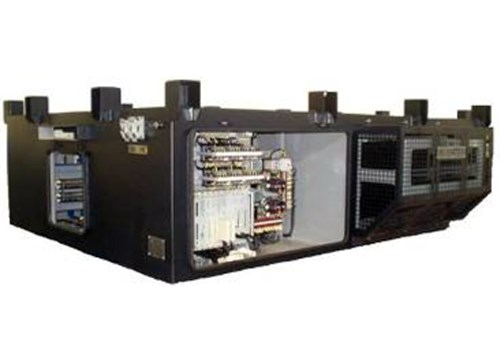 Hyundai Rotem's commitment to R&D has brought tremendous advances in the application of electrical equipment.
Based on its technical expertise, Hyundai Rotem is able to offer various customer-oriented solutions, by supplying lightweight, low-noise electrical equipment suited to customer demands for energy cost efficiency and eco-friendliness.
Hyundai Rotem guarantees total quality and reliability in various types of products such as traction motors, train control & monitoring systems, signalling systems, main inverter and static inverters for use on electric cars and locomotives.
Propulsion System
Auxiliary Power Unit
Traction Motor
Train Control & Management System
On-board Signalling System