Every Connection Counts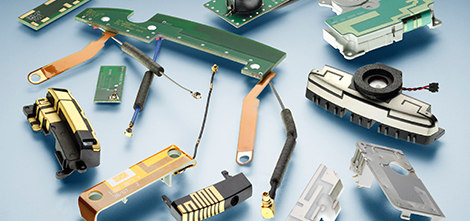 Like never before, optimizing existing and developing new rail networks means modernizing both infrastructure and rolling stock, connectivity playing a crucial part. TE Connectivity designs and manufactures flexible and innovative connectivity solutions for railway systems inside and out.
TE Connectivity Ltd. (NYSE: TEL) is a $13 billion world leader in connectivity. The company designs and manufactures products at the heart of electronic connections for the world's leading industries including automotive, energy and industrial, broadband communications, consumer devices, healthcare, and aerospace and defense.
TE's long-standing commitment to innovation and engineering excellence helps its customers solve the need for more energy efficiency, always-on communications and ever-increasing productivity. With approximately 7,000 engineers and worldwide sales and customer service capabilities, TE Connectivity is dedicated to helping you achieve your rail design goals and achieve greater efficiencies both in new and existing railway systems.
Company information
Headquarters location Pfnorstrasse 1
64293 Darmstadt
Germany

Office locations
Rheinstrasse 20
Ch-8200 Schaffhausen
Switzerland

Westlakes Drive 1050
PA 19312 Berwyn
United States of America

Some facts
Solutions
Components for Bus
Components for Railbound Vehicles
Control Equipment
Electrical Components