TE Connectivity Ltd. (NYSE: TEL) today announced that the $0.33 per share quarterly dividend for the third fiscal quarter of 2015 will be payable on June 12, 2015, to shareholders of record at the close of business on May 29, 2015. The dividend was approved by shareholders at the company's annual general meeting held on March 3, 2015.
About TE Connectivity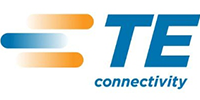 TE Connectivity (NYSE: TEL) is a $14 billion global technology leader. Our connectivity and sensor solutions are essential in today's increasingly connected world. We collaborate with engineers to transform their concepts into creations – redefining what's possible using intelligent, efficient and high-performing TE products and solutions proven in harsh environments. Our 80,000 people, including 7,500 design engineers, partner with customers in over 150 countries across a wide range of industries.