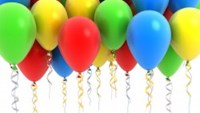 PTA Nahverkehrsgesellschaft Baden-Württemberg (NVBW) has awarded the contract for Lot 1 of the Neckar Valley Stuttgart network to Abellio Deutschland. Subject to the legal opposition period of ten days, the award for the largest lot will be legally binding on November 27, 2015.
From June 2019, Abellio Deutschland will gradually take over the operations from Stuttgart - Muhlacker - Pforzheim / Bruchsal, Stuttgart - Heilbronn - Mannheim/Osterburken and Stuttgart - Tubingen. Abellio, one of the leading railway companies in Germany, will then run 6.8 million kilometers per year with 43 brand new trains.
Stephan Krenz, Managing Director of Abellio Deutschland: "With the takeover of the largest lot in the Stuttgart Network, Abellio will deliver its business in one of the highest income and economically important cities of Germany and Europe. We shall also demonstrate how to successfully bring millions of passengers professionally, safely on time to their destination whilst experiencing high comfort. I am very pleased that Abellio will now successfully be expanding to the Southwest of Germany, alongside the already existing companies in North Rhine-Westphalia and Central Germany."
Roman Müller, Managing Director Market and Strategy, said: "So far, Abellio has repeatedly succeeded in positioning itself as a quality leader with a focus on punctuality, customer satisfaction and passenger information. We will continue with this high performance benchmark when starting operations in the eighth German federal state. The passengers in Baden-Württemberg can look forward to a significant increase in quality of transport. "
Engelhardt Robbe, CEO of Abellio Group, comments: "Winning Stuttgarter Netz is an outstanding achievement of our team in Germany. This shows that Abellio is a thriving company now adding its 3rd operating company to its portfolio in Germany. But above all, this is excellent news for the passengers in Stuttgart who will be experiencing travelling the Abellio Way."
About Abellio
Abellio Germany is one of the leading public transport operators in Germany, providing rail operations in the federal states of North Rhine Westphalia, Saxony, Lower Saxony, Saxony-Anhalt and Thuringia. Currently it has 134 train vehicles, over 460 train services per day, together serving ca. 65,000 passengers a day. In 2016 the company will run 507 train vehicles on 850 train services per day. As of December 2016, Abellio Germany will service up to 150,000 passengers per day.
Abellio Germany continues to participate in bids for routes to complement the existing portfolio of the company and won its case at the Federal Court of Justice in 2011 ensuring a fairer process for all bidders competing in the sector. Abellio Germany is committed to maximising the fresh impetus for on-going competition in the German Rail market.