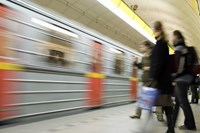 On 7 July 2016, Verkehrsbund Rhein-Ruhr (VRR) announced that as of December 2019, Abellio North Rhine Westphalia will operate lot B of the Rhine-Ruhr S-Bahn network. The decision is subject to the legal opposition period of 10 days and will then be legally binding.
Lot B consists of six lines with a volume of around 7.1 million train kilometres per year: RB 3 (Dortmund-Duisburg), RB 40 (Hagen-food), RB 41 (Wesel-Wuppertal) , S 2 (Dortmund Recklinghausen / Essen), S 3 (Oberhausen-Hattingen), S 9 (Hagen-Recklinghausen / Haltern am See). The contract would be for a period of 15 years. Abellio will use 29 new train vehicles of the type FLIRT3, constructed by Stadler.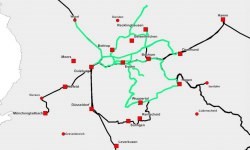 Stephan Krenz, Managing Director of Abellio Germany: "Abellio will make travelling by train in the Rhine-Ruhr area fun again. This award for the biggest lot in the tender shows once again that we are the quality leaders in the North Rhine Westphalia area. With this new lot, Abellio's presence as a competitive rail business grows in Germany. This is clearly the merit of our employees who go above and beyond to offer our passengers the best service every single day."
Ronald R.F. Lünser, Managing Director Abellio North Rhine Westphalia, emphasises: "In North Rhine-Westphalia, Abellio is known for its reliable performance and outstanding service. In the future, passengers of the Rhine-Ruhr S-Bahn will now also benefit from our service and quality. The new lines are an important complement to our existing network. This is a challenge that we will tackle with joy and commitment."
About Abellio
175 years of experience has embedded in Abellio a social duty to passengers which extends beyond the journey on one of our trains, trams or buses. The passenger is at the heart of everything we do. The delivery of safe, reliable and comfortable services is the starting point for every transport provider, but that is not enough for Abellio. Our services must play an integrated role in the socio-economic development of the societies we serve.