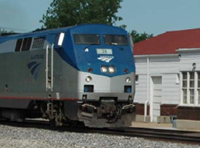 Taking an additional measure to improve safety, Amtrak will install inward-facing video cameras in the fleet of ACS-64 locomotives in service on the Northeast Corridor by the end of 2015, and all subsequently delivered locomotives will have the equipment installed before they go into service.
These systems will be another tool for Amtrak and industry regulators to monitor locomotive and engineer performance.
"Inward-facing video cameras will help improve safety and serve as a valuable investigative tool," said Amtrak President & CEO Joe Boardman. "We have tested these cameras and will begin installation as an additional measure to enhance safety."
Installation will first occur in the 70 ACS-64 locomotives that will power all Northeast Regional and long-distance trains between Washington, New York and Boston, as well as Keystone Service between New York, Philadelphia and Harrisburg, Pa. Amtrak is developing a plan for installation of inward-facing cameras in the rest of its locomotive fleet, including Acela Express power cars and diesel locomotives.
Amtrak has outward-facing cameras on locomotives, along with advanced systems that monitor locomotive and engineer actions.
About Amtrak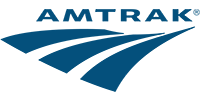 Amtrak is America's Railroad®, the nation's intercity passenger rail service and its high-speed rail operator. Amtrak and its state and commuter partners move people, the economy and the nation forward. Formally known as the National Railroad Passenger Corporation, Amtrak is governed by a nine member board of directors appointed by the President of the United States and confirmed by the U.S. Senate. Anthony R. Coscia is board chairman and Jeffrey R. Moreland is vice chairman. In FY 2013, a record 31.6 million passengers traveled on Amtrak on more than 300 daily trains – at speeds up to 150 mph (241 kph) – that connect 46 states, the District of Columbia and three Canadian Provinces. Enjoy the journey® at Amtrak.com or call 800-USA-RAIL for schedules, fares and more information. Like us on Facebook, Follow us on Twitter (@Amtrak) and check out our blog at blog.amtrak.com.