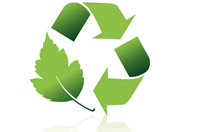 edilon)(sedra, in cooperation with Wageningen UR and Croda, is working on the development of next generation polymers for elastic rail fastening systems. The goal of the project is to develop environmentally-friendly biobased polymers which cure into an elastic rubber-like compound within a limited time.
These biobased polymers can be applied as elastic sound and vibration-reducing materials. The project team is studying various chemical research routes. The final material should have an optimal worksite processability. In addition it should meet specific mechanical and adhesion requirements.
BPM programme
The project is part of the large-scale research programme Biobased Performance Materials (BPM). The goal of the BPM programme is to develop high-quality materials based on biomass; materials that are increasingly applied in practice. The research focuses on two types of polymer materials: polymers produced by plants and polymers from biobased building blocks produced via biotechnology or chemical catalysis. The BPM programme is partly financed by the Top Sector Chemistry and is led by Wageningen UR Food & Biobased Research.
For more information please contact us.
About edilon)(sedra
edilon)(sedra is an international supplier of rail track systems, insulating rail systems and noise and vibration reduction systems for:
high speed and conventional trains
trams
metros
light rail transits
crane applications