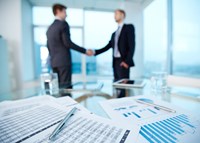 ITS Australia has confirmed it intends to bid for the 17th ITS Asia Pacific Forum and Exhibition, in 2020 in Brisbane.
The peak national body for the Intelligent Transport Systems (ITS) industry in Australia has today publicly declared its plans to bid for the Forum.
ITS Australia President Brian Negus says the organisation has the vision, resources and capability, in addition to support from Australian industry and government, to host significant international events, such as the ITS Asia Pacific Forum and Exhibition.
"ITS Australia hosts Asia Pacific's premier annual road tolling Forum, the largest industry-led ITS annual Summit in Australia and has hosted two successful ITS World Congresses, the most recent being the 23rd ITS World Congress, 2016.
"We were delighted with the outcomes of the last year's ITS World Congress for the ITS community in the Asia Pacific region and globally. We left no stone unturned to ensure a positive delegate experience, enjoyed by 11,500 attendees from more than 70 countries.
"We will apply the same principles to our proposal to host the ITS Asia Pacific Forum and Exhibition, 2020 in Brisbane.
"Our track record speaks for itself and we have a comprehensive plan in place to ensure the 17th Asia Pacific Forum and Exhibition, Brisbane is another informative and enjoyable event in Australia.
"We nominate Brisbane as the bid city as it has the desired infrastructure and amenities and is an excellent example of a city embracing intelligent transport systems to ensure people and freight move safely, efficiently and sustainably."
The Queensland Department of Transport and Main Roads supports the ITS Australia proposal.
"Queensland is an enthusiastic supporter of ITS, with considerable local talent and a great track record of partnering and working together to deliver world class ITS that makes Queensland a better place to live.
"We have a vast and varied state, where ITS offers many opportunities to bring our communities closer together, however, this also requires some creative thinking to overcome the challenges of deployment. Transport and Main Roads was a founding member of ITS Australia and values the professional capability that ITS Australia and its sister organisations across the Asia Pacific region bring to meet these challenges," Transport and Main Roads Director General, Neil Scales said.
ITS Australia intends to host the Forum at the award winning Brisbane Convention and Exhibition Centre (BCEC).
BCEC General Manager Bob O'Keeffe said the venue, voted World's Best Convention Centre 2016-2018 in an international client survey on behalf of the International Association of Congress Centres,will utilise its world class facilities and its more than 20 years' experience in hosting international conferences, for the 17th ITS Asia Pacific Forum and Exhibition in 2020.
"We are excited at the prospect of hosting this conference and look forward to working in partnership with ITS Australia to deliver an outstanding event. We believe that Brisbane and BCEC present the ideal destination for this influential transport sector meeting."
ITS Australia Chief Executive Susan Harris says the submission team has been assembled and is committed to working with members and colleagues on the ITS Asia Pacific Board to submit a bid for Brisbane which will meet the objectives of the wider Asia Pacific region.
"We have strong relationships with the ITS, tourism and events industries in Brisbane, and we have established a network of stakeholder support. There is already great excitement about the proposed plan from the team.
"Brisbane is not only a vibrant, dynamic city, rich in history, culture, restaurants and entertainment, it is a destination of choice. It has international standard accommodation and transport networks, and is conveniently located for travel from the Asia Pacific region. For those delegates wanting to see more of the area, Brisbane is close to the bright lights of the Gold Coast and the natural wonders of the UNESCO World Heritage Great Barrier Reef, the rain forest region and internationally acclaimed golf courses."
The ITS Australia announcement was made at the 15th ITS Asia Pacific and Exhibition Forum 2017, which opened today in Hong Kong. ITS Australia's participation includes an Executive Session presentation, a Cocktail Function supported by Kapsch and the ITS Australia Pavilion in the exhibition centre with co-exhibitors Gewi, QTC, Cohda Wireless, Cubic Transportation Systems and Q-Free.
About ITS Australia
Intelligent Transport Systems Australia (ITS Australia) promotes the development and deployment of advanced technologies to deliver safer, more efficient and environmentally sustainable transport across all public and private modes – air, sea, road and rail. Established in 1992, ITS Australia advocates the application of communication, data processing and electronic technologies for in-vehicle, vehicle-to-vehicle, vehicle-to-infrastructure and mode-to-mode systems to increase transport safety and sustainability, reduce congestion, and improve the performance and competitiveness of Australia's networks. ITS Australia is an independent not-for-profit incorporated membership organisation representing ITS suppliers, government authorities, academia and transport businesses and users. Affiliated with peak ITS organisations around the world, ITS Australia is a major international contributor to the development of the industry and host of the 2001 and 2016 ITS World Congress