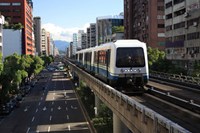 Paul Plummer, Rail Delivery Group (RDG) chief executive, has responded on behalf of RDG train company members to the General Election manifestos published this week.
Paul Plummer said:
"We look forward to working with the next government, whatever its political colour, to deliver our promise of a railway that supports a stronger, more secure, skilled economy for the whole of the UK.
"Working together, by the end of the next parliament, we will be running 6,400 extra services a week and 5,500 new carriages. On top of this, train companies are making a range of changes to improve the experience of passengers from simpler ticket buying to better information. This is all part of a £50billion-plus upgrade plan to improve journeys and to make local economies stronger and fairer, now and for the future."
About Rail Delivery Group
The purpose of the Rail Delivery Group (RDG) is to enable passenger and freight operators and Network Rail to succeed by delivering better services for their customers. This ultimately benefits taxpayers and the economy.