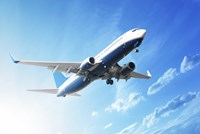 Serco Middle East, a leading provider of public services, supporting governments and others operating in the public sector, has been awarded a 6 year Facilities Management (FM) contract with Dubai Airports to maintain and support a large part of Dubai Airport buildings and infrastructure.
Chris Garton, Executive Vice President Operations at Dubai Airports added "We are delighted to extend our partnership with Serco through this new contract. By combining Serco's expertise in facility management with Dubai Airports' drive and vision, I look forward to even higher levels of standards and customer experience across our airport infrastructure."
The contract award covers a full range of Facility Management Services for Terminal 1 and 2, as well as other cargo and ancillary buildings at Dubai International.
Joe Boyle, Managing Director of Serco Middle East's Integrated Facilities Services Sector states: "Dubai Airports has chosen Serco after an intense, detailed and highly competitive procurement process and we are very proud and excited by this new opportunity. Our partnership with Dubai Airports is long-standing and Serco Middle East continues to be a partner of choice as we excel in building strong client relationships founded on quality of service, innovation and trust."
The Dubai Airports and Serco Middle East contract builds on Serco Middle East's existing Facilities Management relationship in the education, energy, healthcare and public sectors.
About Serco
Serco is a leading provider of public services. Our customers are governments or others operating in the public sector. We gain scale, expertise and diversification by operating internationally across five sectors and four geographies: Defence, Justice & Immigration, Transport, Health and Citizen Services, delivered in UK & Europe, North America, Asia Pacific and the Middle East.