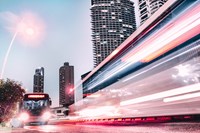 Stagecoach's multi-million-pound investment in new electric buses is helping deliver cleaner air for communities in Greater Manchester, with the vehicles clocking up over 700,000 carbon free miles after a successful first year in service.
The fleet of 32 electric double-decker buses was introduced in March 2020 and represents one of the single biggest investments in this technology anywhere in Europe.
They are helping cut pollution from cars on the region's roads by encouraging people to switch to more sustainable public transport. Previous research shows that pollution from cars sitting in nose-to-tail traffic is four times higher than on free-flowing roads.
Nitrous oxide, particularly from cars, makes by far the most significant contribution to non-CO2 emissions from the transport sector. It is a significant source of local air pollution, with 1kg of Nox equivalent to 298kg of carbon. As a result, the new buses will reduce annual Nox by the equivalent of 4.4 tonnes of carbon a year, further helping efforts to deliver cleaner air in the region.
The buses use state-of-the-art batteries that use regenerative braking to recharge every time the bus slows down. They operate on some of the busiest roads in Europe, connecting Manchester City Centre with the airport, hospitals and universities. They were introduced in partnership with the Mayor, Andy Burnham and Transport for Greater Manchester as part of plans to improve air quality in the region and reduce harmful carbon emissions. Stagecoach has recently announced it is targeting a UK-wide zero-emissions bus fleet by 2035.
Lee Wasnidge, Managing Director for Stagecoach Manchester, said: "Buses play a critical role in delivering cleaner air in our towns and cities and reducing the harmful impact caused to our region's communities through car congestion. As the country starts to recover from the pandemic, there is an opportunity to make real progress in cutting pollution by encouraging people to switch from cars to more sustainable public transport. Now is the time to invest in bus priority measures and better infrastructure to help support the shift to a greener region. As we mark successful 25 years of delivering services in Greater Manchester, we are proud to be playing a crucial role in supporting cleaner air for our communities through our major investment in electric buses. As one of the most important regions in the country, we now need to lead the way in working together to ensure a boost in bus use to deliver a greener Greater Manchester."
About Stagechoach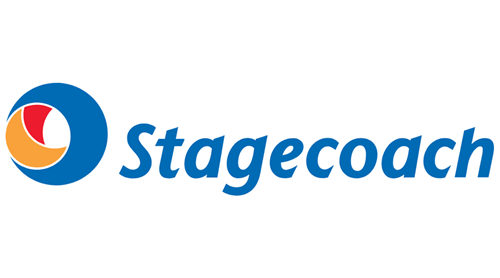 Stagecoach helps millions of people access employment, education, healthcare and leisure facilities every day of the year. Responsible business is at the heart of everything we do. We want to grow our business in a sustainable way, enhancing our local communities. And we believe we have a crucial role to play in meeting the global challenge of climate change.