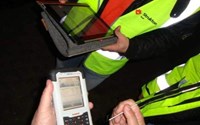 Strukton Rail has taken over 50% of the shares of Dual Inventive Holding, taking effect from 1 January 2016. Both parties signed the agreement confirming this transaction on 4 February. The daily management of Dual Inventive and its vision and strategy will remain unchanged.
Both parties based their decision on the belief that Dual Inventive's ambitions can best be achieved through cooperation with the market and that Strukton Rail's ambitions can best be achieved with innovation power from the market. Dual Inventive and Strukton Rail have been working together for a long time in different fronts. Both companies focus on the international market and regularly meet in different countries including Sweden, France, Belgium, Italy, the Netherlands, the United Kingdom and Australia.
"We have decided to join our innovative and network forces, which makes it easier for us to offer the entire range of products and services. A good example is Australia, that demands for both maintenance expertise and the implementation of processes for safe access to the tracks."
Lex van der Poel, managing director of Dual Inventive
About Dual Inventive
Dual Inventive is a young company developing and producing innovative technological products that increase track worker safety and productivity, maximise the railway availability for transport companies and improve the reliability of the railway infrastructure. The company works together with customers/users, specialist engineering offices and hardware and software production companies for the development, production and marketing of its products on a structural basis. Dual Inventive has 21 employees and a turnover of EUR 4.5 million.
About Strukton Rail
trukton Rail provides cross-border solutions in the field of rail infrastructure, railway vehicles and mobility systems. Through almost a century of rail construction involvement, maintenance expertise and technological development we have successfully adopted, created and connected past, modern and future best practises:
Operational asset management
Monitoring systems (POSS)
Rolling stock systems
Signalling systems
Energy systems
High-output equipment
Training and certification
Our expertise, coupled with our approach as a full-service provider of rail, rolling stock and electrical systems has brought us customers all over Europe and beyond. We operate on an international basis and have long-term operations in the Netherlands, Sweden, Denmark, Belgium, Italy and Australia. Our subsidiary Eurailscout, specialist in monitoring the condition of the railway infrastructure, is based in the Netherlands, Germany and France.
Our goal is to make your rail transport a more competitive, safe and reliable option.