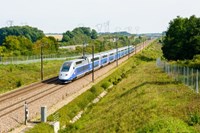 Thousands of passengers in the North East of England are set to benefit from more frequent, reliable rail services and better connections, thanks to £15 million of government investment, the Transport Secretary has announced today (29 June 2020).
Horden Station in Durham will open to passengers for the first time today. It will be served by one train per hour calling at all stations between Newcastle and Middlesbrough. This restores a vital link for up to 70,000 passengers in an area that hasn't had a station in a 20 kilometre stretch after the previous station was closed following the Beeching cuts in 1964.
The £10.55 million project, led by Durham County Council and Network Rail, has been supported by £4.4 million from the Department for Transport's New Stations Fund.
The Transport Secretary has also announced £8.7 million of investment to develop proposals for a package of enhancements to modernise Darlington station. These include 2 new platforms for local services, one new platform for southbound long-distance services and a raft of improvements to make the station more accessible.
A further £2.45 million has also been agreed to develop proposals at Middlesborough station that would see platform 2 extended to accommodate longer trains with more seats. A new platform would also be built, increasing capacity for local services and delivering more comfortable journeys for passengers.
Transport Secretary and Northern Powerhouse Minister Grant Shapps said: "Our ambitious plans to restore and revitalise the railways of the North East sits at the heart of our commitment to level up infrastructure across the country, build a railway that works for everyone and kickstart our economy as we begin the recovery from COVID-19."
"I've seen first hand how the new Horden Station will improve connectivity for thousands of people, easing congestion in Durham and enabling quick, convenient travel between Newcastle and Middlesbrough."
"By backing proposals to improve both Darlington and Middlesbrough stations, we will work to invigorate rail connections and deliver more modern, reliable services for passengers and businesses now and in the future."
About CILT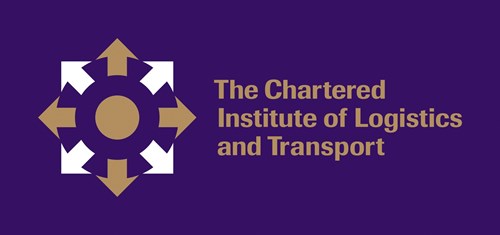 The Chartered Institute of Logistics and Transport (CILT) in the UK is the membership organisation for professionals leading supply chain operations for the movement of goods and people. Members of the Institute are involved in the management and design of infrastructure, systems, processes and information flows, and in the creation, management and continuous improvement of effective organisations. The work of our members adds value to people and society and directly impacts the environment, business profitability and economic growth.