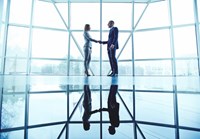 Aspire, CILT's careers foundation, opened their window for applications for funding on Saturday 1st October 2016. Aspire offers funded opportunities for training and development in logistics and transport and is inviting applications for the next round of funding.
Aspire was established in 2009 and has the long term objective of raising the standard of the logistics and transport profession by encouraging new entrants as well as further developing existing talent. Whether you are at entry level or want to develop your career there is a range of funding available through Aspire.
Aspire will provide financial assistance to individuals to support full or part-time study primarily for recognised professional qualifications in the field of logistics, the supply chain and transport, provided by the Institute or recognised by CILT.
If you think that Aspire can help you fulfil your career potential then visit: www.aspire-cilt.org.uk for more information and to submit your application form.
About The Chartered Institute of Logistice and Transport
The Chartered Institute of Logistics and Transport in the UK - CILT(UK) - is the independent professional body for individuals associated with logistics, supply chains and all transport throughout their careers.
CILT(UK) - is the UK territorial body of CILT, which has a presence in more than 30 countries across the world. This network of members and contacts can connect all CILT members wherever they are in the world and constitutes the greatest resource of professional expertise within our areas of interest.